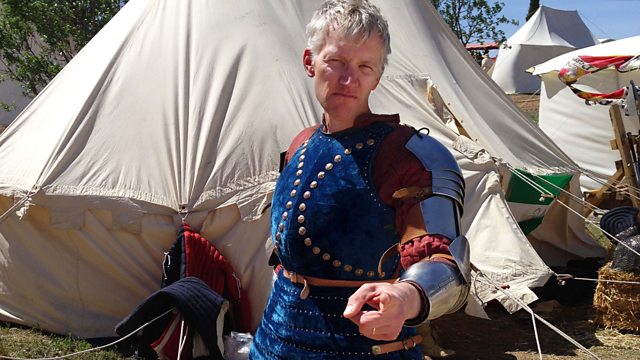 Pocahontas & Heacham - "White Slavery"
Pocahontas & Heacham
The village of Heacham near King's Lynn in Norfolk has long been associated with the legend of Pocahontas and the first English colony in America, Jamestown Virginia. The story goes that Pocahontas married a Heacham man, John Rolfe, who sailed to the New World a couple of years after the first wave of colonisation in 1607. Some years later, after their marriage, Rolfe brought Pocahontas to Heacham to visit his family and this is recalled by a plaque in the village church and, bizarrely, a preserved mulberry tree stump in the corner of the local council's parks department depot. However, when updating a village exhibition on the story a few years ago, Making History listener Christine Dean tried to find confirmation in the local records that the John Rolfe of Jamestown, Virginia was the John Rolfe of Heacham, Norfolk.
"White Slavery" in the Western Isles
Making History listener Barney Kinsler recalled a visit to the Rodel Hotel on South Harris in 1966. He remembers some artefacts on the wall of the bar which were described as slave whips, used in the transportation of local people to the American colonies – so-called "White Slavery". Other stories exist locally about people being taken against their will to work as indentured labour either in the Americas or Indian sub-continent. Making History consulted local historian Bill Lawson who made the point that in an oral or story-telling culture, like that of the Scottish Highlands and Islands, it is very difficult to separate fact from fiction. He believes that most of these stories and the few artefacts linked with them, originate in the islands' maritime heritage – i.e. brought home from travels around the globe.
Last on