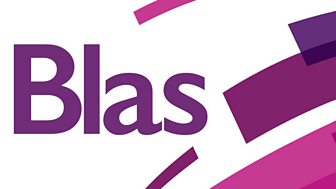 Blas
Stories, debate, reviews and guests on Radio Ulster's Irish language magazine show
On radio
Tomorrow 19:03
BBC Radio Foyle & BBC Radio Ulster
All upcoming (2 new and 4 repeats)
Coláistí Samhraidh Dhún na nGall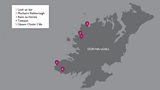 Lean Proinsias Ó Coinn ar a thuras timpeall Choláistí Samhraidh sna Gaeltachtaí i nDún na nGall.
Sceideal an tSamhraidh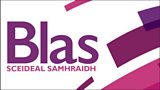 Dé Luain 27 Iúil 2015  - Amhránaithe Bhéal Feirste  (4/7)
Leanann an tsraith úr cheoil seo le hamhránaithe traidisiúnta Bhéal Feirste agus mar a chíorann siad a n-amhráin áitiúla agus an ceangal pearsanta atá acu leo. Is é Éamonn Ó Faogáin atá mar aoicheoltóir ag Gráinne Holland anocht.
Traditional singers of Belfast discuss their love of their local songs and their personal connections to them. Éamonn Ó Faogáin joins Gráinne Holland on tonight's programme.
Dé Máirt 28 Iúil 2015   (4/10)  - Nósanna na n80í
Caitheann Dáithí Ó Muirí agus a chuid aíonna súil siar ar cheol, ar mhórscéalta nuachta, ar nósanna, ar chultúr na ndaoine agus ar fhorbairtí teicneolaíochta 1983. 
Presenter Dáithí Ó Muirí and guests reminisce about the music, big news stories, trends, pop culture and technological developments that characterised 1983. 
Dé Céadaoin 29 Iúil 2015  - Blas
Scéalta, plé, léirmheasanna agus aíonna, á chur i láthair ag Dáithí Ó Muirí.
Stories, discussion, reviews and guests, presented by Dáithí Ó Muirí. 
Déardaoin 30 Iúil 2015  (4/10)  - Cúlán
Ceol traidisiúnta ó thaifeadtaí comhaimseartha agus ón chartlann, á chur i láthair ag an phíobaire, Robbie Hannan. 
Traditional Irish music from contemporary and archive recordings, presented by uilleann piper, Robbie Hannan.  
Dé hAoine 31 Iúil 2015  - Blas Ceoil
Seisiúin ceoil leis na grúpaí áitiúla is fearr á chur i láthair ag Lynette Fay.
Live performances from the best local musicians, presented by Lynette Fay. 
Súil Eile ar Scéal Naomh Pádraig