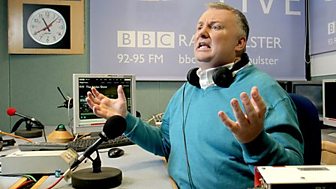 The Stephen Nolan Show
Breaking news and hard-hitting talk as Stephen Nolan gets you talking about the big stories of the day.
Podcast
Episodes to download
Best of Nolan (21)
Stephen Nolan's no nonsense approach to…
Stephen goes riot training with the PNSI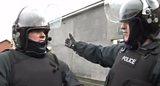 Stephen Nolan goes riot training with the PSNI in Co Down. During the day long training session Stephen has bricks and REAL PETROL BOMBS thrown at him.
WATCH the video
.
YOUR Personal Information
Any personal information you submit will be held by the BBC and will only be used in relation to your submission, query or message. Your details will not be passed to any third party without your consent. For more information please read the BBC's Privacy & Cookies Policy www.bbc.co.uk/privacy
The Stephen Nolan Show tweets
Follow the latest Tweets from Stephen
Stephen Nolan @StephenNolan

Good morning everyone.How are we all today !? ( I'm constipated ,but I'm sure it will pass) It must be a by product of this dopey diet im on

Stephen Nolan @StephenNolan

Breaking :lord Carey,former Archbishop of Canterbury,is reported by 3 papers to be ready to support assisted dying.More on 5live now

Stephen Nolan @StephenNolan

bishop Stephen Lowe says former Archbishop of Canterbury Lord Carey is "incapable of keeping his mouth shut "

Stephen Nolan @StephenNolan

I know it's still fat, but I bought a pair of 36" waist trousers today for 1st time. 6months ago I was 54". Aiming for 32" by Nov.
Content from Twitter. Learn more about content from Twitter.