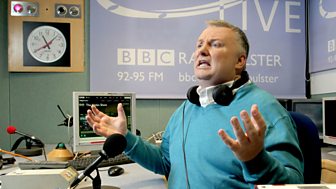 The Stephen Nolan Show
Breaking news and hard-hitting talk as Stephen Nolan gets you talking about the big stories of the day.
Podcast
Episodes to download
Best of Nolan (22)
Stephen Nolan's no nonsense approach to…
A spooky Nolan Show Halloween offering...
Stephen goes riot training with the PNSI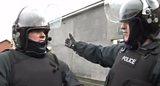 Stephen Nolan goes riot training with the PSNI in Co Down. During the day long training session Stephen has bricks and REAL PETROL BOMBS thrown at him.
WATCH the video
.
YOUR Personal Information
Any personal information you submit will be held by the BBC and will only be used in relation to your submission, query or message. Your details will not be passed to any third party without your consent. For more information please read the BBC's Privacy & Cookies Policy www.bbc.co.uk/privacy