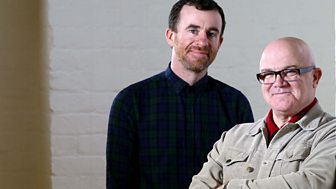 Across the Line
Rigsy and the team bring you a round of some of the best new music from Ireland north and south, with live gigs, interviews, features and sessions
Line-up additions for Moira Calling, Mindfield, Body&Soul and Hazel Wood

As ATL turns 30, we mark the occasion with a special live show in Belfast's Ulster Hall!

The esteemed Northern Irish band are set to be honoured at the NI Music Prize ceremony.

Gascan Ruckus host their first annual BBQ, Rockathon returns & Ash play a secret gig.

Jonny and Melyssa from R51 talk ATL through what went into making their latest track.