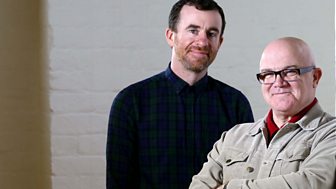 Across the Line
Rigsy & Stuart Bailie introduce new music from Northern Ireland and the Republic, including sessions, live listings, features and interviews. Expect indie, rock and dance music, plus probably a few things you just can't categorise, nor would you want to try...
Niall Byrne, Rigsy and Stu share new music by Daithi, Halfmoon Bay, Katie Laffan & more.

Track for the Day is an ATL session from Hannah McPhillimy ahead of her Other Voices gig.