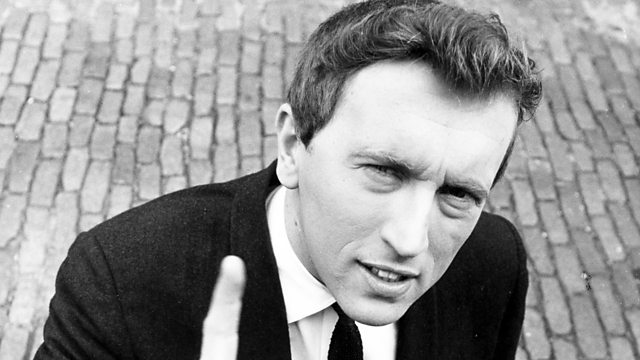 That Was The Week That Was
In creating That Was The Week That Was, Ned Sherrin changed not just comedy, but television. Suddenly the BBC was being actively disrespectful towards politicians, royalty and religion, all previously seen as untouchable.
And to break society's taboos the programme had to find a way around the BBC's own rules. TW3's mix of current affairs and entertainment couldn't have come out of the comedy department of the early 60s because it was labouring under draconian taste and decency guidelines laid down in 1948. So when the BBC's director general Hugh Carleton Greene wanted a programme to "prick the pomposity of public figures" the job was handed to Sherrin, who was a current affairs producer.
But it was very nearly That Wasn't The Week That Was, and Sherrin wouldn't have become the founding father of modern TV satire. His first pilot didn't appeal to BBC middle management. But a section of that programme in which Bernard Levin discussed politics with a group of Tory women drew complaints from Conservative Party central office. Senior BBC management were forced to watch the programme in order to deal with the complaint and they liked what they saw. A second pilot was commissioned.
When the show finally hit the air in late 1962 it was an immediate hit. Levin's artful rudeness in his discussion section remained from the first pilot, as did young satirist David Frost in the host's role. Around them Sherrin placed Willie Rushton, Kenneth Cope, Timothy Birdsall, Roy Kinnear, Lance Percival and singers Millicent Martin and David Kernan. TV was never quite the same again. And Ned Sherrin became able to claim personal responsibility for Mary Whitehouse's public profile.
Narrated by Doon Mackichan, interviewees include producer Ned Sherrin, Sir David Frost, Millicent Martin, Kenneth Cope, Lance Percival and writer Denis Norden.
Last on
Credits
| Role | Contributor |
| --- | --- |
| Director | Andrea Miller |
| Producer | Ned Sherrin |
| Writer | Denis Norden |