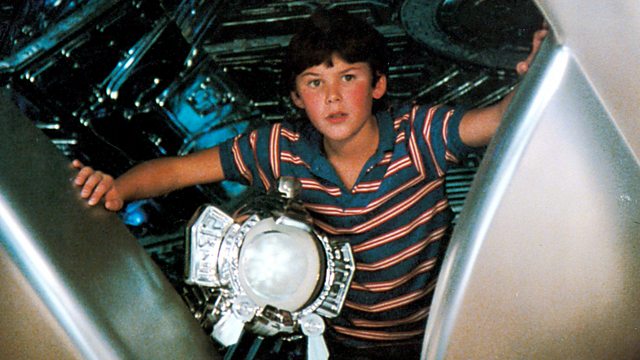 Flight of the Navigator
Family science fiction adventure from Disney. In 1978, a 12-year-old boy takes a tumble and wakes up in an altered world. He discovers it is 1986 and he has not aged. Meanwhile, Nasa scientists discover a mysterious alien spacecraft. Is there a connection?
How long is Flight of the Navigator available on BBC iPlayer?
This programme is only on BBC iPlayer for 7 days after broadcast. We always aim to offer our programmes to stream for 30 days; however for a number of reasons including technical problems, legal or contractual issues this isn't always possible.
Credits
| Role | Contributor |
| --- | --- |
| David Freeman | Joey Cramer |
| Helen Freeman | Veronica Cartwright |
| Bill Freeman | Cliff De Young |
| Carolyn McAdams | Sarah Jessica Parker |
| Dr Faraday | Howard Hesseman |
| Voice of Max | Paul Reubens |
| Troy | Robert Small |
| Jeff (1978) | Albie Whitaker |
| Jeff (age 16) | Matt Adler |
| Detective Banks | Raymond Forchion |
| Director | Randal Kleiser |
| Producer | Robert Wald |
| Writer | Michael Burton |