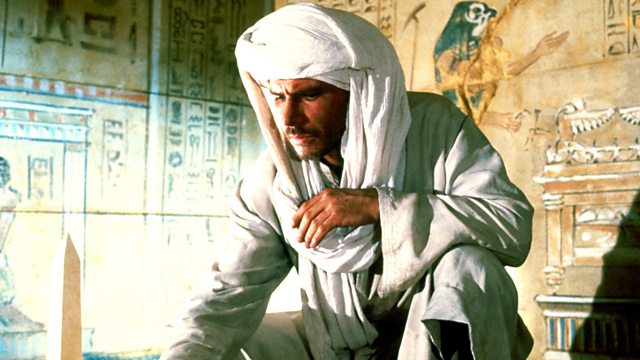 Raiders of the Lost Ark
Action-packed adventure epic in which an intrepid archaeologist tries to beat a band of Nazis to a unique religious relic which is central to their plans for world domination. Battling against a snake phobia and a vengeful ex-girlfriend, Indiana Jones is in constant peril, making hair's-breadth escapes at every turn in this celebration of the innocent adventure movies of an earlier era.
Raiders of the Lost Ark on BBC iPlayer
This programme is not available on BBC iPlayer. We always aim to offer our programmes to stream and download for 30 days; however for legal or rights reasons this isn't always possible.
Credits
| Role | Contributor |
| --- | --- |
| Indiana Jones | Harrison Ford |
| Marion Ravenwood | Karen Allen |
| Dr René Belloq | Paul Freeman |
| Major Arnold Toht | Ronald Lacey |
| Sallah | John Rhys-Davies |
| Dr Marcus Brody | Denholm Elliott |
| Satipo | Alfred Molina |
| Colonel Dietrich | Wolf Kahler |
| Gobler | Anthony Higgins |
| Barranca / Monkey Man | Vic Tablian |
| Giant Sherpa / Mechanic | Pat Roach |
| Katanga | George Harris |
| Messenger Pirate | Eddie Tagoe |
| Director | Steven Spielberg |