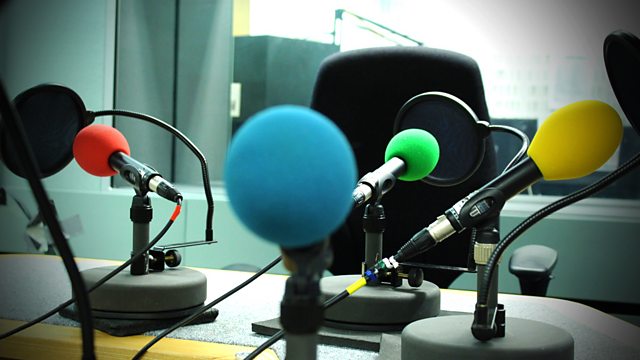 07/05/2007
This week Start the Week has a distinctly Russian feel. What makes a poor, pockmarked, would-be priest into one of the world's most vilified dictators? In his new book, Young Stalin, SIMON SEBAG MONTEFIORE builds an intimate portrayal of Stalin's life before the 1917 revolution and talks about what the newly uncovered archives reveal about the formative years of a tyrant. Young Stalin is published by Weidenfeld & Nicolson.
It is almost twenty years since the collapse of communism in Russia and Eastern Europe and the version surviving in countries like Cuba, Vietnam and China is very different from the Soviet variety. A third of the Earth's surface underwent communisation to a greater or lesser extent in the twentieth century and one of our best-known historians of Russia, ROBERT SERVICE, has written a new world history of communism. There has been endless discussion about whether communism was inherently despotic or potentially liberating and Robert Service attempts to answer this question in his book, Comrades. He also draws an uncomfortable conclusion: that the injustice and poverty which enabled the movement's rise are still dangerously alive and open to exploitation. Comrades - Communism: A World History is published by Macmillan.
Moving to more recent times, in September 2004 parents and children had gathered to celebrate the first day of school term in Beslan in the Northern Caucasus when a gang of terrorists burst into the school and took them hostage. Russia's worst terrorist atrocity ended three days later with over three hundred dead. TIMOTHY PHILLIPS is the author of Beslan: The Tragedy of School No.1. He talks about the mishandling of the siege by the authorities and why this tragedy wasn't - as it has sometimes been portrayed - an isolated freak event. Beslan: The Tragedy of School No 1 is published by Granta Books.
Are oil-rich countries prone to war? And, if so, why? There is a widely held belief that contemporary wars, such as that in Iraq, are motivated by the desire of great powers like the United States or Russia to control precious oil resources and to ensure energy security. MARY KALDOR is the Director of the Centre for the Study of Global Governance at the London School of Economics and has co-edited a new book in which she argues that the main reason why oil-rich countries are prone to war is, in fact, because of the character of their society and economy. Sectarian groups compete for access to oil resources and finance their military adventures through smuggling oil, kidnapping oil executives, or blowing up pipelines. Outside intervention only makes things worse. The use of conventional military force, as in Iraq, can bring neither stability nor security of supply. Oil Wars is edited by Mary Kaldor, Terry Lynn Karl and Yahia Said and published by Pluto Press.
Last on