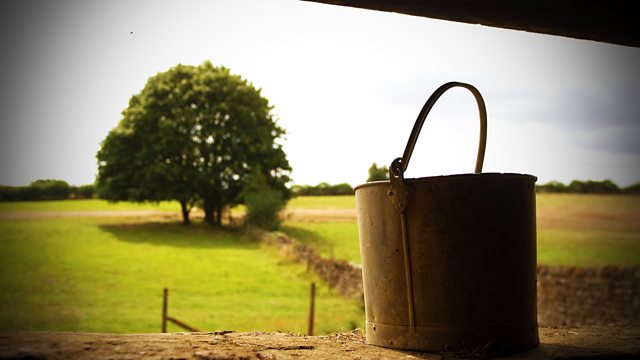 02/05/2007
It's Bert's trial as a Lower Loxley tour guide and Nigel and Elizabeth are impressed. But they discourage him from throwing in the odd badly-pronounced Japanese word for the sake of some Japanese visitors, who actually have a very good command of English. Bert's thrilled when he's promoted to official tour guide.
Nigel's excited to get regional wine status. He and Elizabeth start labeling bottles ready to deliver a case to each of the pickers.
Worried Jennifer overhears Alice wishing that Brian would come back from 'wherever' then maybe everyone wouldn't be so stressed. Adam reassures Jennifer that Alice doesn't know what's going on. Jennifer confides her difficulty in maintaining normality when she's feeling so upset. She frets that it would be impossible to bring up Ruairi but she still loves Brian and doesn't want to lose everything. Adam encourages her to go to Dublin; Brian may take on Ruairi whatever Jennifer wants so it might be wise at least to meet him.
Later, Jennifer tells Alice that she's going to join Brian for the last night of his 'conference'. She's surprised when Alice approves. She's noticed the tense atmosphere, so it's great that her parents are going to spend some quality time together.
Episode written by Simon Frith.
Last on