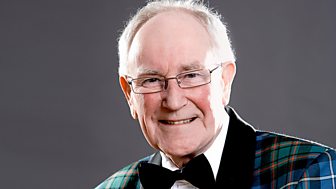 Take the Floor
Programme presenting the very best of Scottish dance music
Great footage from Celtic Connections, including The Outside Track and Colin MacLeod.

Documentary celebrating the life and career of broadcaster Robbie Shepherd.
TAKE THE FLOOR EVENTS DIARY
 Tuesday 21st October
 Wick - Mackay's Hotel - Seumas O'Sullivan

 Wednesday 22nd October
 Banff & District - Banff Springs Hotel - Roy Hendrie

 Thursday 23rd October
Glendale - Glendale Hall, Wooler - Ian Muir Trio
 Saturday 25th October
 Perth & District - Salutation Hotel - Da Fustra - After the Festival Dance
Sunday 26th October
Forfar - Reid Hall - Da Fustra.

Monday 27th October
Fintry - Fintry Sports Club - Andrew Kinnear SDB

Lanark - Ranvenstruther Hall - Steven Carcary Duo

Newtongrange - Dean Tavern - Burns Brothers Trio
Going to a ceilidh? Learn the steps