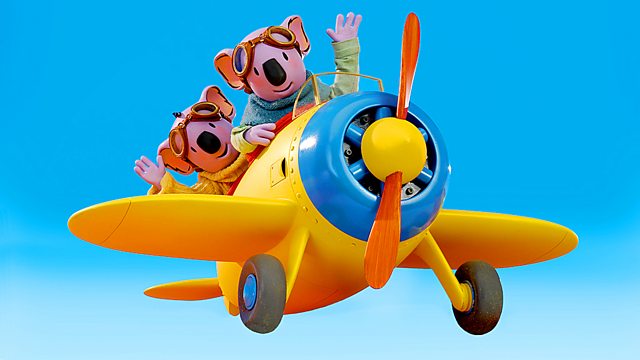 The adventures of Frank and Buster, two intrepid young koalas on a mission to help other creatures in the Australian outback. They love to have adventures, especially if it means getting in their yellow plane and flying around.
Lolly loves her job, delivering ice creams to all her friends in the outback, but she finds it difficult to say goodbye. The more times Lolly has to wave goodbye to her friends, the sadder she gets. The koalas notice she is not as happy as usual, and invite her for a special dinner at the homestead. Mitzi comes too, and shows off her photo album.
At the end of the evening, Lolly has to say goodbye again, and is sad. Frank gets an idea as to how they might help. The next day, the koalas borrow Mitzi's camera, and take photographs of all Lolly's friends. Sometime later, Lolly gets a parcel from George the postman. When she unwraps it, it's a photo album featuring all her friends. Now, when Lolly is away from her friends, she has something to remember them by, and she learns that you don't have to be with your friends all the time to feel part of the gang.
Last on