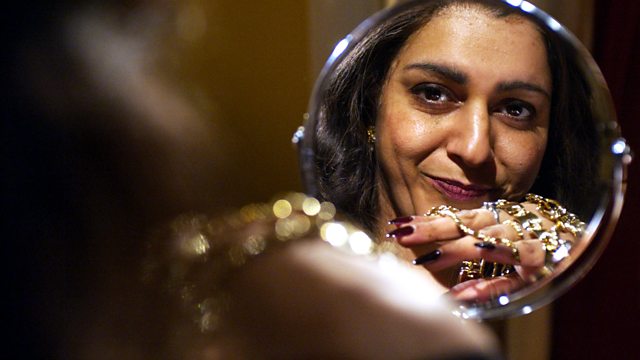 The Secretary who Stole Four Million Pounds
Drama-documentary about Joyti De-Laurey, the PA at Goldman Sachs whose 4.5 million pound sting led to her being called the Picasso of con artists.
The film combines revealing interviews with Joyti's friends and family and compelling, darkly comic drama that takes the viewer inside the head of a fantasist.
Joyti's heroic spending was the stuff of dreams. She blew millions on cars, jewellery and gifts, whilst maintaining an elaborate web of lies and fantasies that meant no-one questioned her new-found wealth. But the more money she stole, the more she needed. An unstoppable cycle that inevitably led to her capture and a 7-year jail sentence.
Credits
| Role | Contributor |
| --- | --- |
| Joyti De-Laurey | Meera Syal |
| Tony De-Laurey | John Salthouse |
| Jennifer Moses | Catherine Russell |
| Carol Samson | Rosemary Leach |
| Scott Mead | Albert Welling |
| Angie | Paula Jennings |
| Devi Schahhou | Surendra Kochar |
| Ron Beller | Nigel Whitmey |
| Director | Colin Barr |
| Producer | Colin Barr |
| Executive Producer | Nick Mirsky |