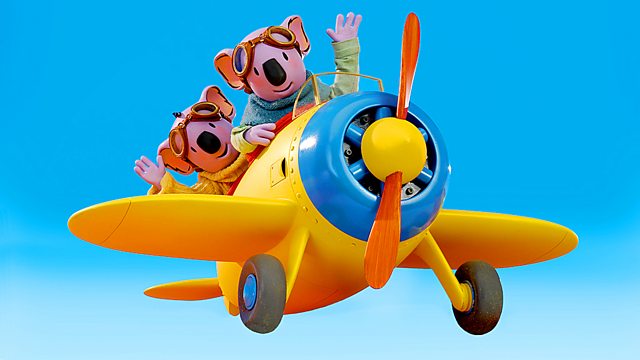 Buster is very excited - Penny the penguin is coming to the homestead to stay for a few days, and Buster wants to make her stay as special as possible.
Buster organises a welcome of fish paste sandwiches, but Penny soon leaves them to help Frank and Ned park the plane. Buster then organises some skittles, but Penny decides she would like to help Frank fix the post box instead. Whatever Buster organises, Penny seems to want to do something else.
Buster becomes a little sad. Frank suggests that Buster ask Penny what she really wants to do. Buster realises that Penny is happiest when she is just helping the Koala brothers do their everyday chores - for her, this is special enough.
Last on