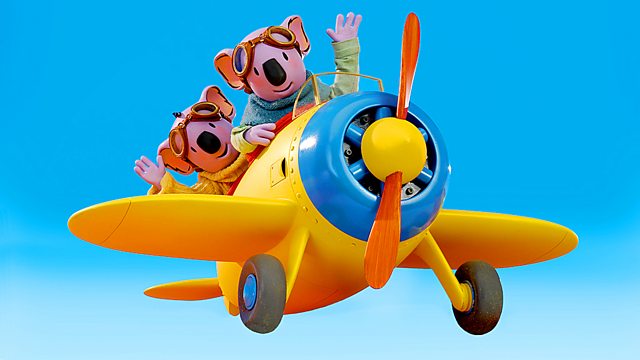 While making his grocery deliveries, Sammy discovers an old section of railway track down a disused road. Sammy has always dreamed of having a ride on a real train, and enlists the Koala Brothers to help him finish the track.
They complete the track to the town, but realise that they need to go and tell the people at the other end of the track to send the train. After a big farewell, Frank, Buster and Sammy set off on a railway dolly, and promptly fall off the other end of the track! No one had thought to check whether the other end was finished!
Though Sammy doesn't quite get to ride on a train, he enjoys going back and forth on the little section of track even so.
Last on