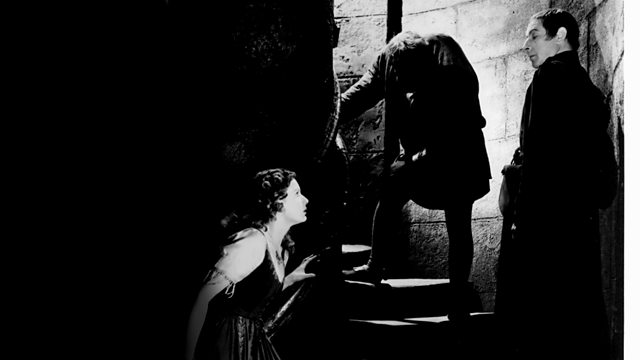 The Hunchback of Notre Dame
A classic of the cinema, with Charles Laughton under grotesquely expressive make-up as the doomed bell-ringer.
This adaptation of Victor Hugo's 1831 novel tells the story of the hunchback Quasimodo, who silently worships lovely gypsy girl Esmeralda.
Showing as a tribute to Maureen O'Hara who died recently.
Credits
| Role | Contributor |
| --- | --- |
| The Hunchback Quasimodo | Charles Laughton |
| Esmeralda | Maureen O'Hara |
| Frollo | Cedric Hardwicke |
| Clopin, King of the Beggars | Thomas Mitchell |
| Gringoire | Edmond O'Brien |
| Phoebus | Alan Marshal |
| Louis XI | Harry Davenport |
| Archdeacon | Walter Hampden |
| Madame de Lys | Katharine Alexander |
| Procurator | George Zucco |
| Producer | Pandro S Berman |
| Director | William Dieterle |
| Writer | Sonya Levien |