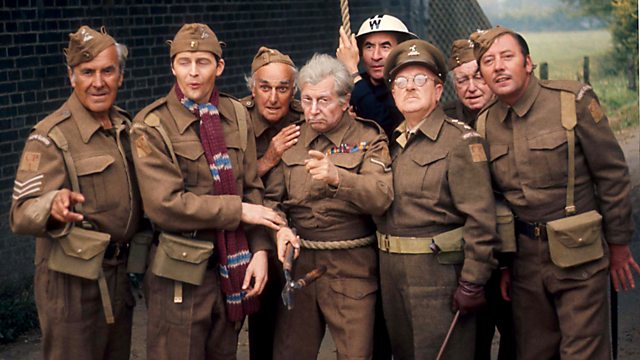 When Did You Last See Your Money?
Classic wartime sitcom.
Corporal Jones loses money that has been raised to provide a new canteen for the servicemen. The platoon tries to jog his memory.
Last on
How close to reality was the depiction of the Home Guard in the series Dad's Army?
Credits
| Role | Contributor |
| --- | --- |
| Captain George Mainwaring | Arthur Lowe |
| Sergeant Arthur Wilson | John Le Mesurier |
| Lance-Corporal Jack Jones | Clive Dunn |
| Private James Frazer | John Laurie |
| Private Joe Walker | James Beck |
| Private Charles Godfrey | Arnold Ridley |
| Private Frank Pike | Ian Lavender |
| The Vicar | Frank Williams |
| Producer | David Croft |
| Writer | Jimmy Perry |
| Writer | David Croft |
How Captain Mainwairing and Sgt Wilson got called up