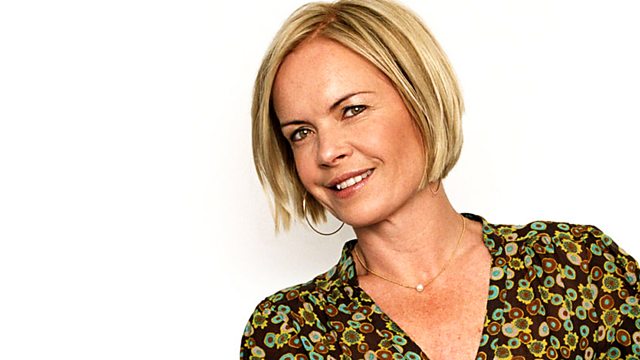 Sebastian Faulks, Tie in Book Covers, and William Somerset Maugham
Listen in pop-out player
Sebastian Faulks
Sebastian Faulks is known for setting his novels, which include Birdsong and Charlotte Gray, in the past. For the first time he's written a book about contemporary Britain and narrated in the first person. He talks to Mariella about Engleby, the story of a highly intelligent but disturbed man whose social ineptitude may have serious consequences for those around him.
Political Writing
Historian Peter Hennessy, winner of this year's Orwell Prize for political writing, selects four books which he thinks best demonstrate Orwell's aim of making political writing an art.
Tie in book covers
'Now a major motion picture' - a familiar phrase on book covers as jackets are redesigned to reflect film versions of novels, but a phrase that can put some readers off. Open Book talks to publishers Adam Freudenheim and Paul Baggaley, and Neill Denney from the Bookseller about the art of the tie-in covers.
William Somerset Maugham
And one of those books currently being repackaged is The Painted Veil by W Somerset Maugham. Edward Norton and Naomi Watts star in a new film version of the story of an unhappy marriage, played out in 1920's China. Literary agent and novelist Derek Johns - who first read Maugham as a teenager - joins Mariella to discuss this most prolific of authors, said to be the highest paid writer of the 1930s, but who has never been considered a literary great.
Last on