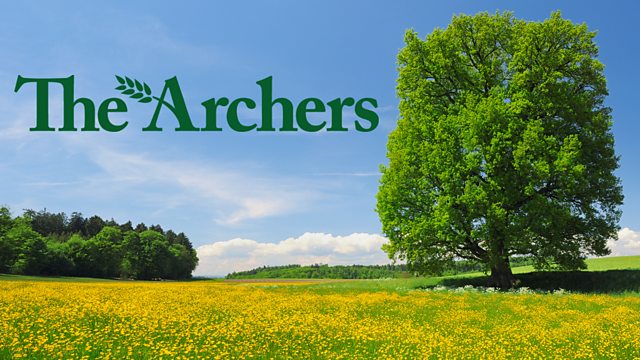 25/04/2007
Lynda tells Jill she's thinking of offering bed and breakfast at Ambridge Hall. Jill points out the pitfalls. Lynda realises it's quite an undertaking but Jill thinks Lynda and Robert might be rather good at it.
Bert's speech at Lower Loxley is well received. Even Lynda praises Bert, who wants her to tell Nigel and Elizabeth that he's wasted as a room steward, and should be guiding. Lynda needs Bert to tell the contractors not to mow parts of the churchyard, and gives him a map marked with the parts that the PCC have agreed can remain uncut. Thankfully Bert's wearing his gilet, so he's got a spare pocket to keep it safe.
Fallon can't see why Kev has to go to cricket training. She's still upset that he stopped to talk tactics rather than come straight back after Sunday's match.
Clarrie's chuffed to learn that Ed's really pleased his Dad's through to the town crier competition final. Fallon doesn't think Will being there would stop Ed from going, she thinks Ed's over that. Clarrie knows that Eddie would never say anything, and Fallon agrees that Ed would never ask. They laugh at the stubbornness of men.
Episode written by Mary Cutler.
Last on