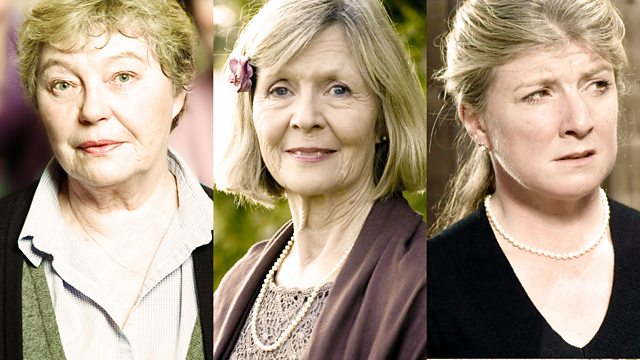 Comedy series by Simon Brett following the fortunes of three fortysomething sisters.
3/6. Model Behaviour
Emily's baby hasn't even arrived yet, but Victoria is already into competitive granny mode. And is it really possible that Eddie the dentist has a girlfriend?
Anna ...... Rosemary Leach
Victoria ...... Angela Thorne
Charlotte ...... Felicity Montagu
Eddie ...... James Greene
George ...... Bruce Alexander
Felicity ...... Susan Jameson.
Last on