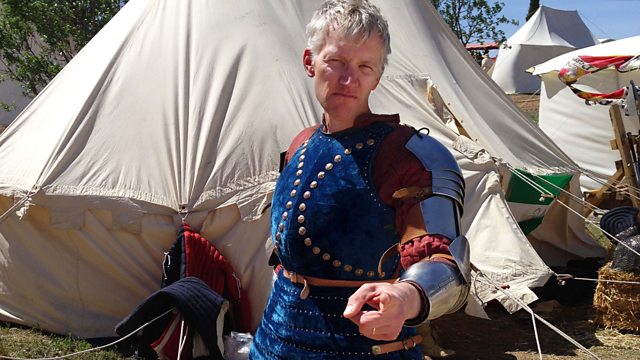 Sea Scouts on Coastal Watch
Sea Scouts on Coastal Watch
Making History listener Cathy Allen's grandfather was a member of the Sea Scouts at the beginning of the First World War. She wrote to the programme requesting more information about the role of Sea Scouts in a scheme known as Coastal Watch.
On March 25th, 1911, Baden Powell wrote a letter to the Admiralty asking for permission to establish Sea Scouts as Seamen, and Coast Watchers. Approval was given. Coast Watching was, as far as Baden Powell was concerned, not a 'time-filling' activity, but a real need.
Baden Powell wrote in 1911:
"The general scheme of Sea Scouting for Boy Scouts was outlined by my brother Warington Baden-Powell, who although a King's Counsel in Law, is also an old sailor, and has kept up his interest in the sea by spending most of his time sailing when he is not at work in the Admiralty Court. As he possesses the heart of a boy, he is well fitted to explain the aim of Sea Scouting.
"Sea Scouting is not necessarily a scheme for turning out a boy as a ready-made sailor with a view to his going to sea. But rather to teach him, by means which attracts him, to be handy, quick and disciplined man, able to look after himself and to help others in danger.
"Boat handling, swimming, and saving life in the water can be taught to inland troops just as well as those belonging to the coast...
"When it is possible to get a floating club house ... the sea spirit enters still more into the boy's mind..."
The duties of Sea Scouts were supposed to be non-military – patrolling bridges and telegraph lines against enemy spies, delivering notices/billeting, relief work, guarding estuaries and assisting coast guards. Eventually honours were meted out to scouts injured in the line of duty, which suggests there was some risk involved.
The Reverend Michael Foster is Chair. Of the Scout History Association he argues that the scout movement was militarized at this time, but that we need to see this in the context of the increased militarization of the whole of society, and the pushing of the ethos that it was the duty of every citizen to defend his country.
Last on