Further Reading

E. T. Bell, Men of Mathematics (2 volumes), (Pelican, Harmondsworth, 1953)

Carl B. Boyer, A History of Mathematics (Wiley, New York, 1968)

Jerome Cardan, The Book of My Life (translated by Jean Stoner), (Dent, London, 1931)

Girolamo Cardano, The Great Art or the Rules of Algebra (translated T. Richard Witmer), (MIT Press, Cambridge, MA, 1968)

Julian Lowell Coolidge, The Mathematics of Great Amateurs (Dover, New York, 1963)

P. C. W. Davies and J. Brown, Superstrings (Cambridge University Press, Cambridge, 1988)

Marcus du Sautoy, Finding Moonshine: A Mathematician's Journey through Symmetry (Fourth Estate, due to be published September 2007)

George Gheverghese Joseph, The Crest of the Peacock (Penguin, London, 2000)

Brian Greene, The Elegant Universe (Norton, New York, 1999)

Michio Kaku, Hyperspace (Oxford University Press, Oxford, 1994)

Morris Kline, Mathematical Thought from Ancient to Modern Times (Oxford University Press, Oxford, 1972)

Helge S. Kragh, Dirac—A Scientific Biography (Cambridge University Press, Cambridge, 1990)

Mario Livio, The Equation That Couldn't Be Solved (Simon & Schuster, New York, 2005)

Oystein Ore, Niels Henrik Abel: Mathematician Extraordinary (University of Minnesota Press, Minneapolis, 1957)

Abraham Pais, Subtle is the Lord: The Science and the Life of Albert Einstein (Oxford University Press, Oxford, 1982)

Lisa Randall, Warped Passages (Allen Lane, London, 2005)

.

Tony Rothman, "The short life of [capacuate e]variste Galois," Scientific American (April 1982) 112–120. Collected in Tony Rothman, A Physicist on Madison Avenue (Princeton University Press, 1991)

Lee Smolin, Three Roads to Quantum Gravity (Basic Books, New York, 2000)

Ian Stewart, Galois Theory (3rd edition), (Chapman and Hall/CRC Press, Boca Raton, 2004)

Ian Stewart and Martin Golubitsky, Fearful Symmetry (Penguin Books, Harmondsworth, 1993)

Ian Stewart, Why Beauty is Truth: A History of Symmetry (Basic Books, USA – due to be published May 2007)

Jean-Pierre Tignol, Galois's Theory of Algebraic Equations (Longman, London, 1980)
Featured in...
Scientific principles, theory, and the role of key figures in the advancement of science.
In Our Time Downloads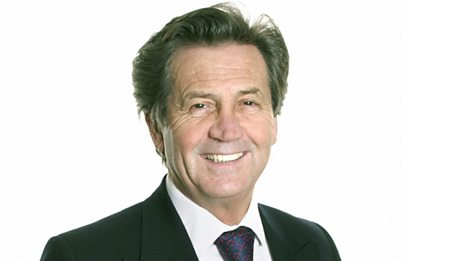 Every episode of In Our Time - available to download to listen to when & where you want.