Further Reading

Robert Bickers, Ritual & diplomacy: the Macartney mission to China, 1792-1794 (London: Wellsweep/British Association for Chinese Studies, 1992)

W. E. Cheong, Mandarins and Merchants: Jardine Matheson, & Co. (London, Curzon Press, 1979)

Robert Blake, Jardine Matheson: Traders of the Far East (Diane Pub. 1999)

Keith McMahon, The Fall of the God of Money: Opium Smoking in nineteenth-century China (Rowman & Littlefield Publishers, 2002)

Arthur Waley, The Opium War through Chinese Eyes (London: Allen and Unwin, 1958)

James M. Polachek, The Inner Opium War (Cambridge, MA: Harvard University Council on East Asia Studies, 1992)

Frank Dikotter, Lars Laamann and Xun Zhou, Narcotic culture: the social history of drugs in China (Chicago: University of Chicago Press, 2004)

Hunt Janin, The India-China opium trade in the 19th century (Jefferson: McFarland, 1999)

Marin Booth, Opium: A history (London: Pocket Books, 1997)

Yangwen Zheng, The Social Life of Opium in China (Cambridge: Cambridge University Press, 2005)

.

Carl A. Trocki, Opium, Empire and the Global Political Economy: A Study of the Asian Opium Trade, 1750-1950 (London: Routledge, 1999)

Peter Ward Fay, The Opium War, 1840-1842: Barbarians in the Celestial Empire in the early part of the nineteenth century and the war by which they forced her gates ajar (New York: Norton, 1976)

Michael Greenberg, British trade and the opening of China 1800-42 (Cambridge: Cambridge University Press, 1951)

Brian Inglis, The Opium War (London: Hodder and Stoughton, 1976)

Tan Chung, China and the brave new world: A study of the origins of the Opium War (1840-42) (Durham, N.C : Carolina Academic Press, 1978)

Frederic E. Wakeman, Strangers at the Gate: Social disorder in south China, 1839-1861 (Berkeley: University of California Press, 1997)
Featured in...
Historical themes, events and key individuals from Akhenaten to Xenophon.

Browse the Victorian era within the In Our Time archive.

Browse the 19th Century era within the In Our Time archive.
In Our Time Downloads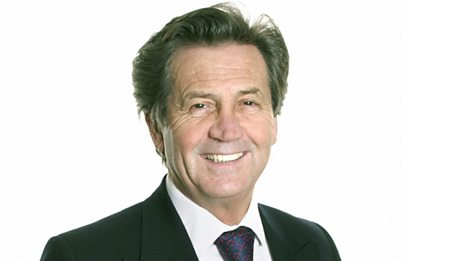 Every episode of In Our Time - available to download to listen to when & where you want.