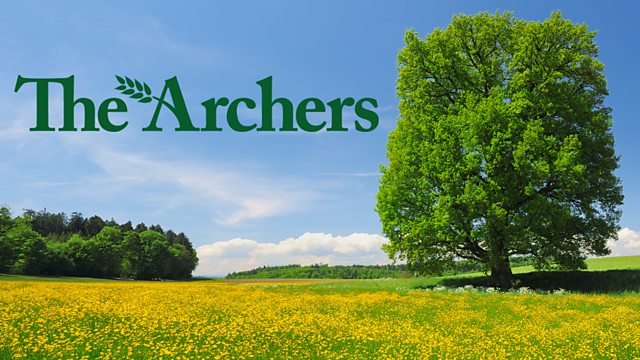 08/04/2007
Eddie and Lilian have managed to raise a good deal of money for the Church Urban Fund. Clarrie drags Eddie to church to give his contribution of £50 - payable because Lilian was also 'successful' in abstaining from alcohol through Lent. Alan thanks them profusely, then asks Eddie for some help unblocking the church toilet. Eddie refuses, saying it looks like a complicated job to him and there's no saying what the matter might be.
Siobhan decides she can't leave Ambridge without seeing Jennifer to thank her for taking on Ruairi. A shocked Adam opens the door to her, but Jennifer refuses point blank to see her. Brian finds Siobhan waiting for a taxi at the end of the farm drive, and she tells him what she's done. Brian is forced to backtrack, saying that it was harder for Jennifer than he implied in their previous conversation. It's a struggle for her, but he assures Siobhan that Jennifer will bring up Ruairi - she has said yes. Siobhan cancels her flight home. She is determined to see Jennifer.
Episode written by Adrian Flynn.
Last on