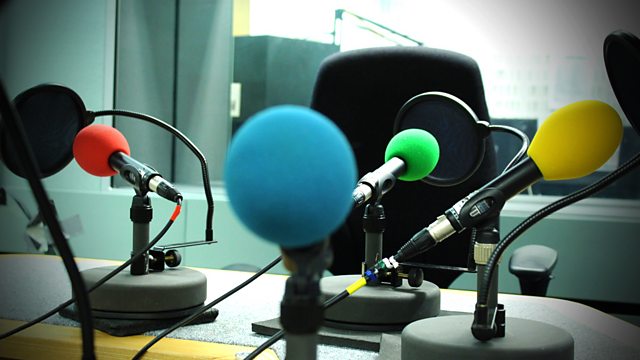 02/04/2007
Booker Prize-winning author IAN MCEWAN talks about his latest novel On Chesil Beach which is set in 1962 and features the sexual anxieties of a young couple on their wedding night. On Chesil Beach is published by Jonathan Cape.
RORY BREMNER is swapping impersonations of Tony Blair for translations of Bertolt Brecht. He has translated one of Bertolt Brecht's early plays A Respectable Wedding – a comic account of the worst kind of family do. He discusses his translation and his involvement in The Big Brecht Fest season at the Young Vic, running from 29 March to 5 May, which will feature four of Brecht's short early plays, performed as two double bills.
The right to freedom of expression is enshrined in the 1948 Universal Declaration of Human Rights. Yet in 2006, 1000 writers, journalists and publishers in 100 countries were imprisoned for exercising their right to write. CAROLE SEYMOUR-JONES, chair of English PEN's Writers in Prison Committee, talks about the challenges of standing up to artistic repression. Another Sky: Voices of conscience from around the world is published by Profile Books in association with English PEN and edited by Lucy Popescu and Carole Seymour-Jones.
Despite much personal misery, Lord Reith rose to become one of Britain's towering cultural figures and established the tradition of independent public service broadcasting in the United Kingdom. As the first Director-General of the BBC, he won huge acclaim for his crusade to use broadcasting to inform, educate and entertain. However, on leaving the BBC in 1938, he failed to find a role that would fully stretch him for the rest of his 32 years on this earth and began a descent into depression. It was, he said, "one long silent shriek of despair..." The 13th Director-General of the BBC, GREG DYKE, talks about the challenges of producing the first TV documentary on Reith's extraordinary life. Greg Dyke on Lord Reith is on Monday 2 April at 10.00pm on BBC4.
Last on