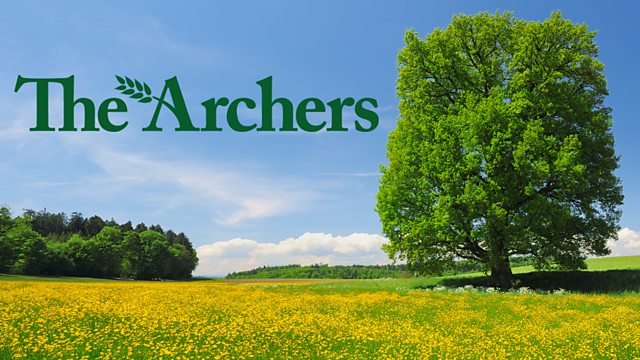 26/03/2007
Eddie bumps into a disconsolate Lilian outside the shop. She's on her way to buy James a birthday card, and bemoans the dry day ahead of her. Eddie suggests that she joins him for a secret drink in the cider shed. Eddie tells Lilian that he's using the town crier contest as a cover for his secret drinking sessions: he's pretending to practice, but intends to pull out on the day. Lilian makes him reconsider.
Adam tells Jennifer that Debbie made a mistake when she accused him of messing-up the 40-acre field: he didn't drill it at the wrong seed rate after all. Triumphantly, he tells Jennifer that he intends to look into Debbie's proposed contractor, to see what he can find.
Bert asks Jennifer for advice on town crying. He's determined to win by impressing the judges with his verse. Jennifer wonders if Bert is using the contest to steer clear of Freda - and starts to feel anxious about her and Brian's own retirement as a result.
Lilian finds out that Bert and Derek Fletcher are entering the contest, and tells Eddie that he's got to work to beat the competition. She promises to help Eddie win the contest.
Episode written by Joanna Toye.
Last on