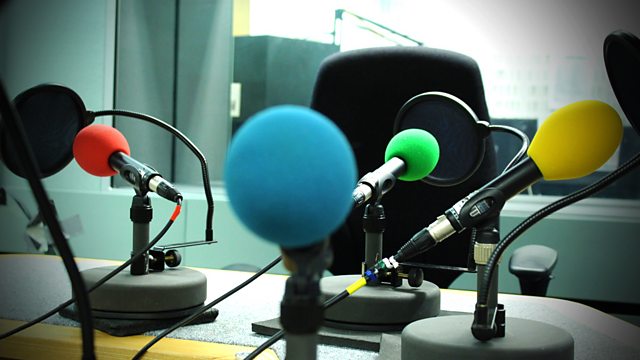 05/03/2007
Two weeks ago Robert Mugabe, President of Zimbabwe since 1987, celebrated his 83rd birthday with a £600,000 party as his country slumped to rock bottom with inflation running at 1600%. He also gave a lengthy interview in which he apparently made allusions to a successor. These are interesting times for Zimbabwe and there is no better person to speak to about the situation there than PETER GODWIN, the award-winning writer, whose new book tells the story of the disintegration of the country from a privileged perspective. When a Crocodile Eats the Sun: a memoir is published by Picador.
Turkey is a candidate for EU membership but the rise of nationalism in the largely Muslim country threatens the whole project. The assassination in January of an Armenian journalist, Hrant Dink, prompted huge demonstrations in Istanbul against the Turkish law which aims to protect Turkishness by forbidding mention of the massacre of Armenians in the early twentieth century. But many Turkish writers still don't feel safe and there were rumours last month that the winner of the 2006 Nobel Prize for Literature, Orhan Pamuk, was living in exile in the United States. Many of Orhan's novels are translated into English by MAUREEN FREELY, who will be talking about Turkey: Is Nationalism on the Rise? at the Frontline Club on 6 March at 7.30pm. She also has a new novel out on 15 March, set in Turkey, called Enlightenment which is published by Marion Boyars.
It is a universal human impulse to try to retrieve what is lost, to want to go back into the past and change it. Award-winning novelist HILARY MANTEL talks about memory, mourning and the work of bringing history 'back to life'. Her talk, Touching Hands with the Lost, takes place on Saturday 10 March at the Theatre Royal, Newcastle. It is part of Opera North's Orpheus Speaks - a series of talks in which the literary aspects of the four hundred-year-old opera Orfeo and the Orpheus myth are explored.
Following in the footsteps of Darwin and Captain Cook, the eminent geneticist STEVE JONES travels between the waves to find the true state of nature. In his new book he examines what coral has to tell us about the human genome project, cloning and the possibility of a cure for cancer and genetic diseases; what insights it can offer us in the future of trade in oil and other forms of carbon and how it is linked to the fluctuations in weather patterns that have led to destruction along the coasts of the Americas and the Far East. He talks about the exploitation and destruction of coral, under siege from climate change, and that the fate of coral is a warning that we, too, may be close to the point of no return. Coral: A Pessimist in Paradise is published by Little, Brown.
Last on