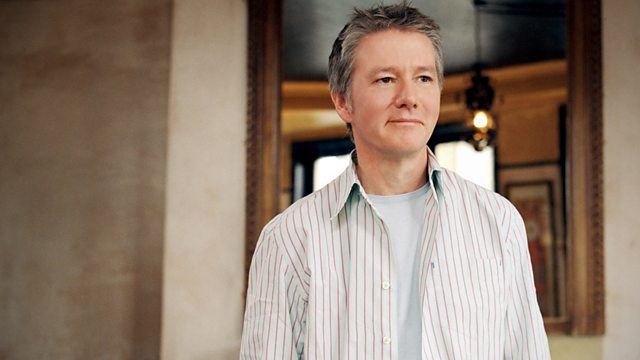 Iain Banks's The Steep Approach to Garbadale, Clint Eastwood's Letters from Iwo Jima
The Steep Approach to Garbadale
Iain Banks's new novel The Steep Approach to Garbadale is his first novel for five years. Previously criticised for being cold and clever, the dedication to this book is "For Lost Loves" – so is his writing now more compassionate?
The Steep Approach to Garbadale, by Iain Banks, is published by Little Brown.
Uncomfortable Truths
Uncomfortable Truths at the Victoria and Albert traces the connections between the objects in its collection and the Slave Trade. As part of this year's commemoration of the parliamentary abolition of slavery eleven artists were asked to turn their attention to the links between slavery and the objects in the museum. Five discovery trails in the exhibition lead visitors to particular objects in the permanent collection which have a connection to the slave trade....
Letters from Iwo Jima
Clint Eastwood's second film about the Battle of Iwo Jima gives an account of what it looked like from Japanese lines. Filmed almost entirely in Japanese, Letters from Iwo Jima explores the lives of men who understood that they were expected to defend a lost cause, and that they were expected to die doing it.
The Reporter
Nicholas Wright's new play The Reporter sets out to resolve a mystery – that of the BBC reporter James Mossman, who committed suicide in 1971. But what is the play's appeal for a younger audience?
The Reporter is in repertory at the National Theatre on the South Bank
Kitchen
Kitchen stars Eddie Izzard as a celebrity chef whose starred status is threatened by his fondness for vodka. The series is full of sex, drugs and rock lobster. Bad behaviour isn't novel in recent television drama but the kitchen setting is. Does it work?
Last on