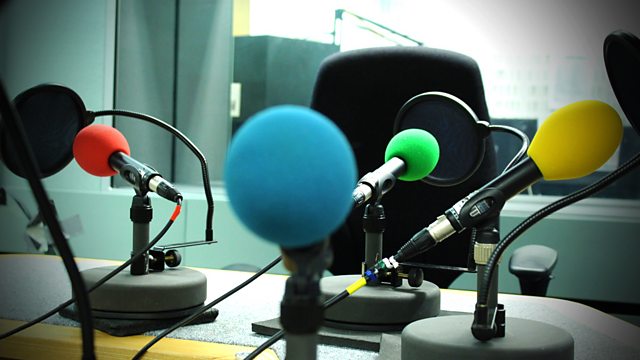 12/02/2007
LYNNE TRUSS is now famous for her books about the importance of punctuation and good manners, but she has also written numerous radio comedy dramas, hosted her own series and authored a series of monologues about men and women of a certain age, that age being 42. Now the monologues are being published in book form and Lynne talks about the difficulties of writing from only one point of view and about characters who often display a startling lack of self-awareness. A Certain Age is published by Profile Books.
It is one of Shakespeare's last plays and has been described as one of the most brilliant about politics and power ever written. Though it is set in Ancient Rome, Coriolanus has proved itself over the centuries as a very relevant study of the relationship between personality and politics. The distinguished actress and RSC Associate Artist, JANET SUZMAN talks about her role as Volumnia in a new production of Coriolanus at the Royal Stratford Theatre, part of the Complete Works Festival. Coriolanus runs from 23 February to 31 March.
Kenneth Tynan was one of the most influential theatre critics of his age. His tenure at The Observer in the Fifties and Sixties was legendary, he heralded writers such as Brecht, Beckett and Pinter but was also known for his particularly savage reviews of such venerated actors as John Gielgud, Donald Wolfit and Ralph Richardson. Tynan's biographer DOMINIC SHELLARD has selected and edited the best of his writing in a new book and talks about Tynan's literary skill and how he changed the nature of theatre. Kenneth Tynan Theatre Writings is published by Nick Hern Books and will be Radio 4's Book of the Week from 26 February.
EDWARD PEARCE has written a new biography of Sir Robert Walpole who was one of the most gifted and intuitive, as well as corrupt politicians Britain has ever produced. Whilst managing to survive the death of the approving George I and the accession of the hostile George II through what would today be termed "people skills", Walpole also amassed a vast personal fortune through corruption. He held the position which we'd now recognise as that of the Prime Minister for longer than any other leader since and during this time he kept Britain out of wars and ensured long periods of economic stability. The Great Man: Sir Robert Walpole - Scoundrel, Genius and Britain's First Prime Minister is published by Jonathan Cape.
Last on