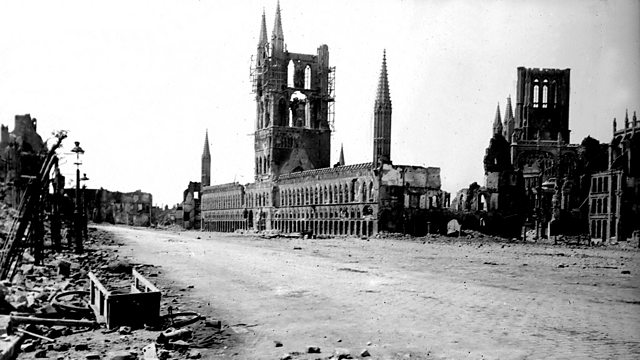 Adam Thorpe - Devastated Areas
Adam Thorpe's play explores civilian grief during and after the Great War of 1914-1918 in three interweaving stories.
In Berlin, a sculptress is working on a memorial statue to the volunteers; in the valley of the Somme a glazier is repairing the blown-out windows of a church; and on the Berkshire Downs a gardener tends his roses.
Sofie ...... Eliza Langland
Ernst ...... Finlay Welsh
Reg ...... Richard Greenwood
Jess ...... Lucy Paterson
Auguste ...... Jimmy Chisholm
Monsieur le Curé ...... Gareth Thomas
Mrs Lombard ...... Noreen Leighton
Colin ...... Matthew Pidgeon
Pianist Leon Coates.
Last on