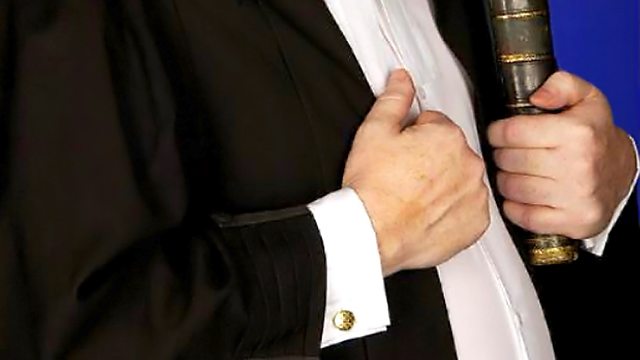 Rumpole and the Teenage Werewolf
By John Mortimer. Rumpole leaves London to defend a case in the Home Counties, where he meets up with Ben, a teenager accused of sending emails deemed to be sexually harassing, and of an actual physical attack on a girl.
Horace Rumpole ...... Timothy West
Hilda Rumpole ...... Prunella Scales
Hermione Swithin ...... Felicity Montague
Mr Beazley ...... Nicholas Le Prevost
Chris Swithin ...... Philip Jackson
Ben Swithin ...... Matt Smith
Judge Denis Wintergreen ...... Karl Johnson
Adrian Hodinott ...... Sean Baker
Felicity Halliday ...... Ellie Beaven
Directed by Marilyn Imrie.
Last on