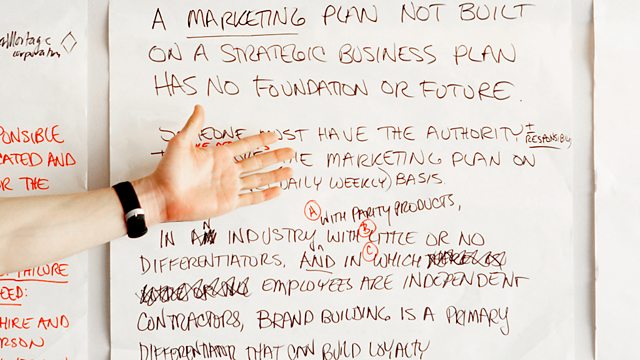 Comedy series by Guy Browning about a high-powered Marketing Director with no morals and hardly any brains.
Weak reveals the feminist text of a chocolate bar ad, featuring a bikini-clad model with lips that could suck the hairshirt off a Benedictine monk at 50 yards.
John Weak ...... Alexander Armstrong
Sir Marcus ...... Geoffrey Whitehead
Hayley ...... Clare Perkins
Bill Peters ...... Ron Cook
Sacha/Petra ...... Tracy Wiles
Directed by Jonquil Panting.
Last on