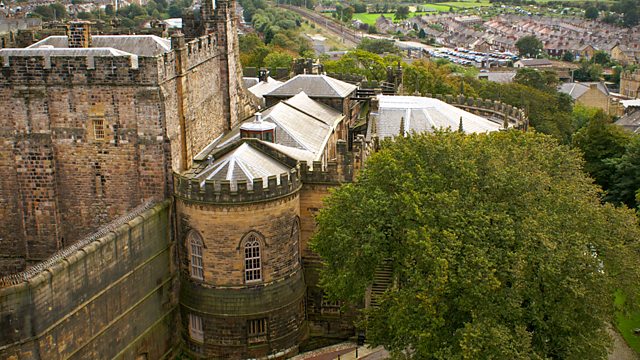 Within These Walls
The Ministry of Justice has recently announced that the prison in Lancaster Castle is to close. When that happens it will bring to an end a period of more than 900 years of the castle being used as a jail.
Lancaster Castle has held Pendle witches, Catholic priests, Jacobite rebels, 18th century Quakers, lunatics and prisoners of war. It's reputed to have sentenced more people to hang than anywhere else outside London and, more recently, held the trial of The Birmingham Six. The courtroom dock is still in use for modern trials, though it contains a branding iron.
In recent times it has also been home to 240 convicted offenders - housed in a way which required the authorities to combine the latest techniques with an ancient environment. Ironically the continued use of the Castle as a prison - meaning that the public has been barred from seeing inside - has meant that large parts Lancaster have remained undisturbed for centuries - for example the underground cell which held 9 people accused in the Lancashire Witch trials of 1612.
So what will happen if the law abiding lancastrians are allowed access to the building which towers over their city once the Ministry of Justic move out?
In 2003 History Professor and Lancaster resident Jeffrey Richards was given exclusive access to the castle for Radio 4 and in the light of the latest news that the prison is to close, we're repeating the programme he made.