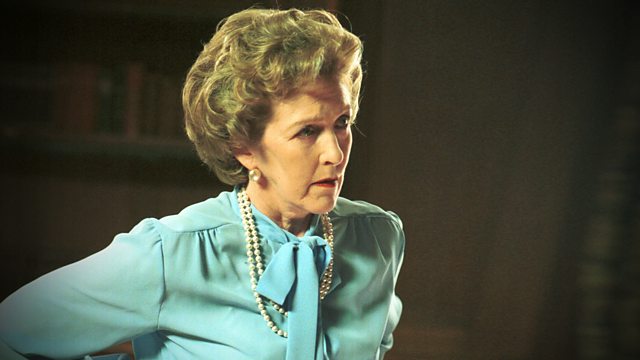 Ian Curteis - The Falklands Play
Controversial account of how Margaret Thatcher's government went to war to regain the Falkland Islands in 1982.
Starring Patricia Hodge as Margaret Thatcher MP, John Standing as William Whitelaw MP, Michael Cochrane as Nicholas Ridley MP, Clive Merrison as John Nott MP and Robert Hardy as Sir Anthony Parsons.
The BBC commissioned the TV play from writer Ian Curteis in 1986, but notoriously shelved it for 16 years because of its pro-Thatcher stance ahead of a general election. The decision to halt it was taken by then BBC 1 Controller Michael Grade, creating a press furore over claims of bias and censorship.
A TV version was also produced for BBC Four with Patricia Hodge once again portrayed Margaret Thatcher.
Directed by Jeremy Howe.
First heard on Radio 4 2002.
Last on