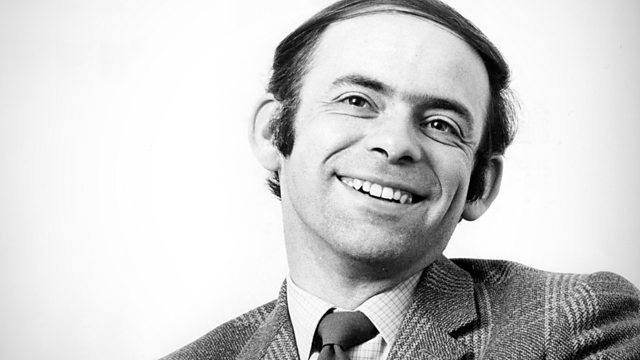 Alan Plater - Hearing the Music
Spanning four decades, writer Alan Plater's work has been described as a meeting of Coronation Street and Chekhov. With his spare dialogue and irreverent attitude, Plater helped introduce an entirely new voice to the world of television drama. He is perhaps best known for the Beiderbecke Trilogy but has written in all forms and is especially known for his radio, stage and television work and also for his passion for jazz. The principles of jazz are at the very heart of the man and his writing.
Born in 1935, the son of a Jarrow shipyard blacksmith, he grew up in Hull where he acquired his love of the north. One of his earliest memories is of hearing a piece of jazz music: Mood Indigo. After a brief career as an architect, he launched into full time writing at just the right time in the early sixties when northern voices and dialogue were allowed to be heard for the first time.
Alan Plater was one of the first writers to embrace the new medium of television and the success of his second television play 'A Smashing Day' led to an invitation to write for the groundbreaking series 'Z-cars'. His use of music in his plays has ranged from folk in 'The Land of Green Ginger' through to jazz in his more recent works such as 'Misterioso' and 'The Last of the Blonde Bombshells'. He was also widely acclaimed for his 1980s adaptations of 'The Barchester Chronicles' (starring Donald Pleasance) and 'Fortunes of War' (with Emma Thompson and Kenneth Branagh).
In this Time Shift programme, television critic Chris Dunkley, director John Glenister, writers Alan Bleasdale and Lee Hall ('Billy Elliot') and jazz critic Dave Gelly tell us about Alan's individual style, life, work and love of music.
Credits
| Role | Contributor |
| --- | --- |
| Director | Liz Baker |
| Producer | Peter Lawrence |