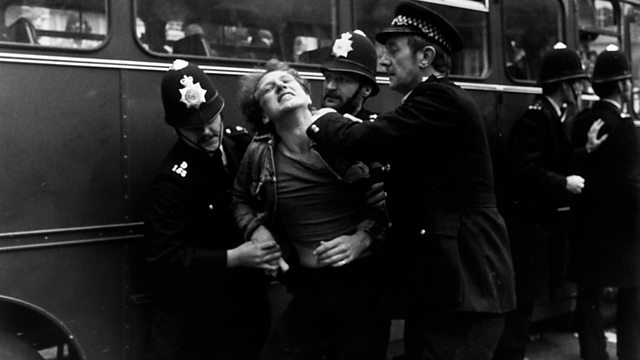 The strike over union recognition at a small film processing plant in North London escalated into a national cause celebre as some of the worst scenes of picket line violence ever seen in Britain at the time were played out nightly on TV news bulletins.
Such was the intensity of the dispute that the para-military police Special Patrol Group was used for the first time in an industrial dispute and at one point cabinet minister Shirley Williams was arrested outside the factory gates.
Grunwick was a film processing business in Willesden, North London, owned by George Ward. In the hot summer of 1976, the mainly Asian and women workers went on strike initially over pay and conditions. Though not trade union members, they were supported by the union APEX and eventually the postal workers across London came out in support.
Over many months in 1976-77 the dispute involved the arbitration service ACAS, a Public Inquiry, the High Court, the Appeal Court and finally went through the House of Lords with George Ward emerging having won the right to not have to negotiate with a union.
The repercussions of the strike reverberated throughout the labour movement, and helped prepare the ground for the Conservatives' success in the elections of 1979 - and their subsequent curbing of the unions' power in the 1980s.
The film weaves archive from the time with drama reconstruction and interviews with key players, including Baroness Shirley Williams, Arthur Scargill, Norris McWhirter, Jack Dromey - the then leader of Brent Trades Council and a key organiser, Roy Grantham - the then head of APEX Union who represented the Grunwick workers, Jim Mortimer - the then head of ACAS, journalist/broadcaster Paul Foot, and the worker who started the strike, Jayaben Desai.
Last on