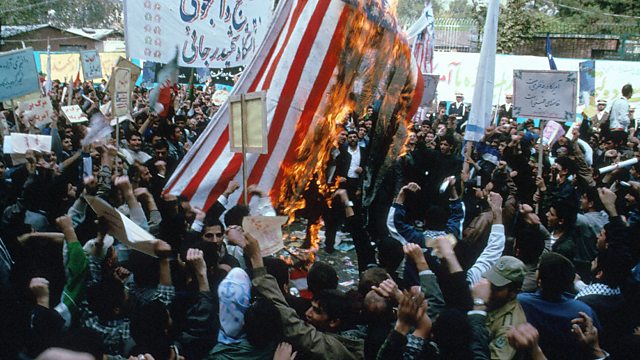 444 Days
444 Days offers a detailed insight into the troubled history between the USA and Iran, telling the story of the 1979 hostage crisis at the American Embassy in Tehran. On 4 November 1979, hundreds of Islamic students occupied the Embassy, taking 52 US diplomats hostage and beginning a siege that would topple a president. Featuring exclusive interviews with captors and victims, 444 Days delivers a gripping account of the crisis as it unfolded.
Last on
Filmmakers Leslie Woodhead and Mick Csáky answer the Storyville Q&A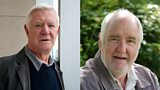 What is more important, story or character?
LW: They're part of the same package of course. Sometimes the story leads me to the characters; sometimes the characters are a gateway to exploring a bigger story.
At a time when America and Iran are building bridges after almost four decades of hostility, "444 Days", made in the late 1990s, offers a detailed record of a troubled history and began with the big picture, moving in to meet a range of key characters in Iran and America.

What made you first want to explore the subject?
MC: In the mid-80s I made a film for Channel 4 about how the CIA and SIS (MI6) had orchestrated a coup in the early 1950s to bring down Iran's Mohammad Mosaddegh, the first democratically elected Prime Minister because he had challenged the ambitions of the USA and the UK by nationalising Iran's oil business. Ten years on, in the mid-90s, with the intention of making a film about the US hostage crisis of 1979-81, I went to Tehran with a copy of my film about Mosaddegh. It was widely viewed by the Iranian authorities and recognised for providing a truthful and balanced account of the incident. Consequently, when I applied for permission to make a film about the Iranian Revolution of 1979, with a specific focus on the US hostage crisis, the authorities gave me the green light to research and set up 444 DAYS.

LW: I had been intrigued by the story of the US hostages in Iran when Mick Csáky of Antelope asked me to look into a film about the Iranian Revolution. After discussions with Nick Fraser, Storyville's editor, we focussed the film on the American hostage crisis.

How long did it take to get the film off the ground?
LW: With Mick's contacts in Iran and Storyville's support, we were able to move ahead into production quickly.

MC: When I returned to Iran with Leslie, we filmed interviews with all the politicians, ayatollahs and hostage-takers that I had found during my previous visit. Equally, while there, I was lucky enough to get hold of many hours of unseen archive footage with which to illustrate the extraordinary drama of the hostage crisis.

What were you most surprised to learn in the course of production?
LW: I was surprised by how accessible and open some of the original hostage takers were about telling their stories. It was also a surprise to discover that a number of the American hostages had been supporters of the Iranian Revolution at the time of the Embassy takeover.

What have been the differences in reception to the film in countries it has now travelled to?
MC: When 444 Days was completed, I returned to Iran with a copy for the authorities and the former hostage-takers to view, while applying to make a further film about the newly elected liberal President Khatami. Again, from the Iranian point-of-view, 444 Days provided a very accurate and balanced account of the hostage crisis, from both the US and Iranian perspectives – a view that was shared by all the former US hostages when they saw the film on US television.

Which documentary has most inspired you?
LW: Primary, the pioneering documentary by Richard Leacock, Robert Drew, Albert Maysles and D.A. Pennebaker about JFK's first Presidential campaign in 1960 was a total gamechanger. Using lightweight sync sound film cameras they had built themselves, they were able to follow the campaign into smoke-filled rooms with an unprecedented intimacy. As a raw young documentary hopeful, it dazzled and inspired me – though it was years before we were able to approach the style and confidence of Primary.

MC: The Battle of Algiers by Gillo Pontecorvo is not a documentary, but I very much like the way it was shot in the style of a documentary, with strong character and a driving narrative – a great lesson to all documentary filmmakers.

Favourite Website/blog?
LW: As a veteran documentary maker since the 1960s, websites and blogs are not my regular territory.

MC: The Guardian website provides an excellent service. Being able to read it before I get up in the morning is a great plus.

Person you'd most like to interview (living or dead?)
LW: I'd love to have interviewed Shakespeare or Charlie Parker. More realistically, it would be intriguing to interview Kim Jong Un.

MC: The great polymath Leonardo da Vinci.

Best piece of filmmaking advice you've ever been given?
LW: "Never retire" (Tony Bennett).

MC: "Never take no for an answer" and "Fortune favours the brave".

Best piece of filmmaking equipment you can't live without?
LW: My Canon stills camera.

MC: A pen and a notepad.
 
If money was no object, what is your dream documentary subject?
LW: The story of West Coast jazz.

MC: An ongoing record of my children and grandchildren growing up, in the style of 7-UP. To date I have taken more than 6,000 still photographs but very little video.

Favourite film of all time?
LW: "Singin' in the Rain", and "Dr Strangelove"

MC: If I am allowed two, The Battle of Algiers and Lawrence of Arabia.

Most difficult access?
LW: A US nuclear missile base, including a live missile silo – and then filming in Russia's biggest missile base.

MC: 444 Days which would not have been possible without the help of two very brave Iranians now living in exile – Roya Kashefi and Dr Alireza Haghighi.

Best recent read?
LW: Wolf Hall.

MC: Journey by Moonlight by Antal Szerb.

Credits
| Role | Contributor |
| --- | --- |
| Series Editor | Nick Fraser |
| Director | Leslie Woodhead |
Featured in...
Immerse yourself in the very best in international documentary films.

Showcasing the very best in fascinating feature length documentaries.