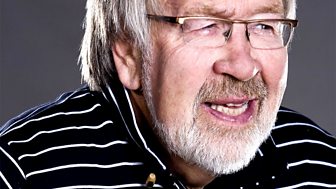 Iain Anderson
End the day in the company of the song writing masters of country, folk, blues, soul and rock'n'roll
Featured Album
Son Volt - Notes Of Blue
'Notes Of Blue' was released on the 17th February, led by the songwriting and vocals of Jay Farrar. Son Volt was one of the most influential bands in launching the alt.country movement in the 1990s – a movement that was the precursor to what is now widely referred to as Americana.
Featured Archive Album
Dory Previn - Mythical Kings And Iguanas: The Ultimate Collection
'Mythical Kings And Iguanas: The Ultimate Collection' is a double CD containing 40 songs covering the songwriting life of Dory Previn from 1958 to 1971. CD1 contains mostly 'Mythical Kings And Iguanas', while CD2 contains mostly songs from 1958. Dory, whose maiden name was Langan, was married to composer and conductor Andre Previn. She died aged 86 on the 14th February 2012.
Featured Songwriter
Yvonne Lyon
Yvonne Lyon, who hails from Greenock, has released 7 albums since her solo career began in 2001. In 2016 she released the album 'The Space Between' with her husband David and singer/songwriter Gareth Davies-Jones.
Song Lyric of the Week
Degree of difficulty: 5.5
Clue: immigrants
"My father's own father, he waded that river,
They took all the money he made in his life"
Who wrote this song?
Iain Anderson Show on Facebook