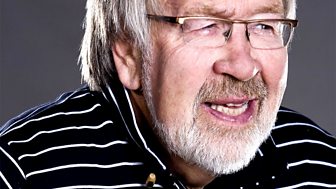 Iain Anderson
End the day in the company of the song writing masters of country, folk, blues, soul and rock'n'roll
Featured Album
Rab Noakes - I'm Walkin' Here
A new double CD by legendary Scottish singer and songwriter Rab Noakes, his 19th solo release, which represents a narrative containing references to his whole working life as a songwriter and performer.
Featured Archive Album
Barbara Dickson - Answer Me
Originally released in 1976 and re-released this year, it contains covers of well-known songs like 'People Get Ready' and 'Lean On Me', plus eight self-penned songs.
Featured Songwriter
PF Sloan
The American singer and songwriter turned seventy last week. He famously wrote 'Eve Of Destruction', a US number one hit for Barry McGuire in 1964.
Song Lyric
Degree of difficulty 4.5  Clue: Drifting off to sleep

"I can be the singer or the clown in every room, 
I can even call someone to take me to the moon"

Can you name this song?
Iain Anderson Show on Facebook