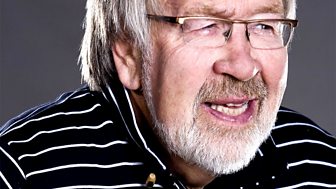 Iain Anderson
End the day in the company of the song writing masters of country, folk, blues, soul and rock'n'roll
Featured Album
Jack Tempchin - Learning To Dance
Tempchin released a four track taster EP 'Room To Run' in May. Now this full length album is released and is his first solo recording since 1978.
Featured Archive Album
Steve Earle and The Dukes - The Hard Way 
Earle's fourth studio album released in 1990 containing 13 tracks of original songs.
Featured Songwriter
Ralph McTell
English singer/songwriter who has been influential on the UK folk music scene since the 1960s. He is best known for his song 'Streets of London' and his tale of Irish immigration 'From Clare to Here', but has a vast number of songs to his credit.

Song Lyric
Degree of difficulty 5.0

Clue: Breaking up is hard to do

"Listen to the wind blow
Watch the sun rise"

Can you name this song?
Iain Anderson Show on Facebook