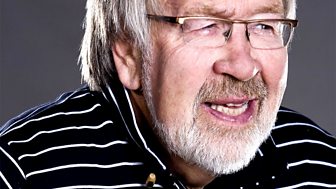 Iain Anderson
End the day in the company of the song writing masters of country, folk, blues, soul and rock'n'roll
Featured Album
Krista Detor - Barely
'Barely' the eighth album by Krista Detor the singer, songwriter and pianist from Indiana. The album contains eleven tracks all self penned by Krista except one 'The Coming Winter' with Mary Dillon.
Featured Archive Album
Eddie Rabbitt - The Platinum Collection
'The Platinum Collection' from Brooklyn born Eddie Rabbitt who died in May 1998. Rabbitt was one of the most successful artists of the '70's and '80's with over 40 hits on the country charts and 14 on the pop charts. The Album includes  'I Love A Rainy Night' and 'Driving My Life Away' both of which Eddie had a hand in writing.
Featured Songwriter
Brenda Heslop
Northumberland singer/songwriter Brenda Heslop from the band Ribbon Road.  Brenda has been writing songs for 20 years and recorded 6 albums. The background of the Northumberland Hills provide her with the imagery and subject matter of her songs.

Song Lyric
Degree of Difficulty:  6.0 Clue: miserable weather

"Hoverin' by my suitcase
Tryin' to find a warm place
To spend the night"

Who was trying to shelter for the night?
Iain Anderson Show on Facebook