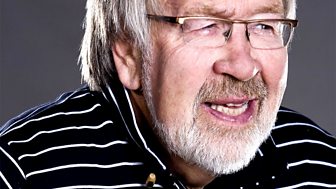 Iain Anderson
End the day in the company of the song writing masters of country, folk, blues, soul and rock'n'roll
Featured Album
'Greenock Road' by Davy Nicol
By Gourock based singer/songwriter - the album contains 14 tracks of self penned songs and is generating some well deserved interest.
Featured Songwriter
Adam Cohen
Canadian singer/songwriter and son of Leonard who currently lives in Los Angeles is our Featured Songwriter. He was also a guest on the show a few months ago.
Featured Archive Album
'Step Inside This House' from Lyle Lovett
A double album of covers of songs written by some of his fellow Texans and released in 1998.
Song Lyric
Song Lyric: 4.5  Clue: homesick
"Like emptiness in harmony I need someone to comfort me"
Can you name the song and the album in which it first appeared?
Iain Anderson Show on Facebook