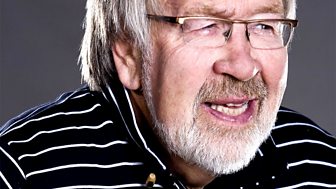 Iain Anderson
End the day in the company of the song writing masters of country, folk, blues, soul and rock'n'roll
Featured Album
Annie Keating - Trick Star
Brooklyn based singer/songwriter Annie Keating returns with the follow up to her 2015 album Make Believing. The new album, due for release at the end of the month sees Keating return with more of the honest, captivating and authentic music that she is known for.
Featured Archive Album
Wolfstone - Year Of The Dog
The third album, released in 1994 by Scottish celtic rock group, Wolfstone. The album was produced by Phil Cunningham and features the songwriting talents of Ivan Drever and Duncan Chisholm.

Featured Songwriter
Tim Hardin
American folk singer/songwriter and composer who produced an impressive body of work in the late 1960s, but without ever approaching the level of success that some of his contemporaries did. Known for the songs 'If I Were a Carpenter' and 'Reason to Believe', which were widely covered, Hardin didn't release any albums beyond 1973, and sadly died in 1980, aged 39.
Song Lyric of the Week
Degree of Difficulty 6.5 Clue: Holiday hotels

'Lord above, protect me from my family
Do not let them get in touch with me'

Whose family?
Iain Anderson Show on Facebook