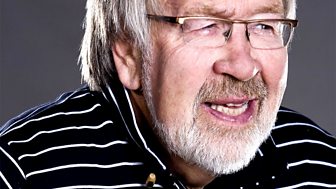 Iain Anderson
End the day in the company of the song writing masters of country, folk, blues, soul and rock'n'roll
Featured Album
Buddy Miller & Friends - Cayamo Sessions At Sea
Featuring 11 tracks and a number of Miller"s most famous friends, including Kacey Musgraves, Brandi Carlile, Lucinda Williams, Kris Kristofferson, Richard Thompson and many more. It was released on New West Records on the 29th January.
Featured Archive Album
Don McLean - American Pie
Released in October 1971 and includes 10 tracks two of which were big hits in 1972 'American Pie' and 'Vincent'.
Featured Songwriter
Jason Isbell
Jason Isbell the singer/songwriter and guitarist from Green Hill Alabama. He is best known for his solo work and as a former member of the Drive-By Truckers for whom he wrote several of their signature songs.  His songwriting skills have made him one of Nashville's hottest stars.
Song Lyric of the Week
Degree of difficulty 7.0   clue: every cloud has one

"I don't want to wait anymore
I'm tired of looking for answers"

Can you name this song?
Iain Anderson Show on Facebook