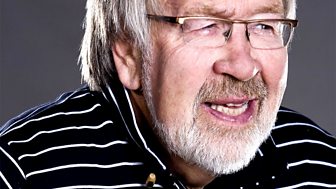 Iain Anderson
End the day in the company of the song writing masters of country, folk, blues, soul and rock'n'roll
Featured Album
Iris DeMent - The Trackless Woods
'The Trackless Woods' by American singer/songwriter Iris DeMent features original music by Iris and sets 18 poems by acclaimed 20th century Russian poet Anna Akhmatova to life. Hailed as one of Russia's finest poets, Akhmatova survived the Bolshevik revolution, both World Wars and Stalin.
Featured Archive Album
Carly Simon - Boys In The Trees
Her 7th studio album released in 1978. Its includes 'You Belong To Me' and 'Devoted To You' a duet with her then husband James Taylor.
Featured Songwriter
Jeff Buckley
Jeff Buckley, son of singer/songwriter Tim Buckley, who died age 30 made only one studio album 'Grace' in 1994. Since his death in 1997 there have been many posthumous releases of his material.
Song Lyric
Degree of Difficulty 3.5  Clue: homesick

"I have moved and I've kept on moving, proved the points that I needed proving"

Who wrote this famous song?
Iain Anderson Show on Facebook