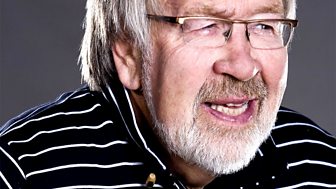 Iain Anderson
End the day in the company of the song writing masters of country, folk, blues, soul and rock'n'roll
Album of The Week
Songs For An August Moon by Larry Kaplan
It's taken twenty years to complete this exemplary songwriter's journey to create this stunning album, spanning his history based in the USA's north-east coast.
You may not have heard of him, but you will, now.
Songwriter of the Week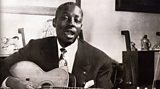 William 'Big Bill'  Broonzy
'Big Bill' Broonzy was a giant of the blues. Here, his spiritual descendants Dave and Phil Alvin celebrate the legend in fine style. Brothers in arms, reconciled.
Archive Album of the Week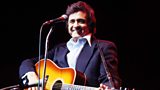 Look Again To The Wind (Bitter Tears)
It's a bit of a secret, but Johnny Cash recorded way, way back an album tracing the plight of the native American Indian.  Here, we retrace it in the company of Steve Earle, Emmylou Harris, Gillian Welch and a host of others.
Song Lyric of the Week
This week's song lyric is rated:  5.0  
Clue: The path of life
"The September Of My Years"
Well, maybe not a lyric, but surely a universal truth!
Iain Anderson Show on Facebook