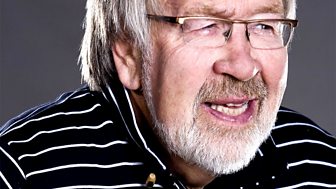 Iain Anderson
End the day in the company of the song writing masters of country, folk, blues, soul and rock'n'roll
Songwriter of the Week
Yvonne Lyons 
Yvonne Lyons from Greenock - a  gifted and talented singer/songwriter who has three fine albums to her credit "fearless', 'A Thousand Questions Why' and her most recent 'These Small Rebellions'.
Archive Album of the Week
'For the Record' released in 1997 from the Scottish folk-rockers the JSD band.The band formed in 1969 the name derived from the first name of the founding members Jim Divers, Sean O'Rourke and Des Coffield.
Song Lyric of the Week
Song Lyric:  5.8    Clue: Handle with care!
 "Oh this is not a thing to learn inside a day
Stand closely by me and I'll try to show the way"
Q: Who's the pupil learning this old craft?