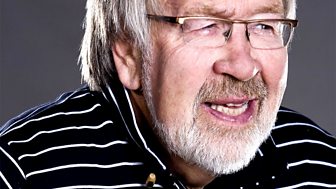 Iain Anderson
End the day in the company of the song writing masters of country, folk, blues, soul and rock'n'roll
Album of The Week
Another Day, Another Time : celebrating the music of 'Inside Llewyn Davis'. 
This 2 CD set features live performances by icons and rising stars of folk and Americana produced by Joel & Ethan Coen and T Bone Burnett.
Songwriter of the Week
James McMurtry the Texan singer, songwriter guitarist and bandleader. 
American author Stephen King said "The simple fact is that James McMurtry may be the truest, fiercest songwriter of his generation".
Archive Album of the Week
'Bryter Layter' by British folk musician Nick Drake recorded in 1970 and features members of Fairport Convention Dave Pegg, Richard Thompson and Dave Mattacks, John Cale from the Velvet Underground and Beach Boys musicians Mike Kowalski and Ed Carter. 
An album way ahead of its time.
Song Lyric of the Week
Song lyric 4.0 clue: drought
"Too many times I don't tell you
Too many things get in the way"
Can you name the song?
Iain Anderson Show on Facebook