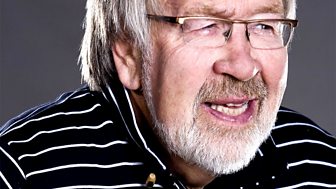 Iain Anderson
End the day in the company of the song writing masters of country, folk, blues, soul and rock'n'roll
Featured Album
James Taylor - Before This World
It's been 13 years since James Taylor released an album of new songs – On Before the World, Taylor continues to explore many of the themes that have absorbed him throughout his recording career. Released last week through Concord Records, Before The World is Taylor's 17th studio album.
Featured Archive Album
Wings – London Town
Formed by ex-Beatle Paul McCartney, his wife Linda and Denny Laine in 1971, London Town is Wings' sixth studio album, released in 1978. Alongside the core three members, Joe English and Jimmy McCulloch also contributed before departing from the band after the album's release.
Featured Songwriter
Gretchen Peters
American singer/songwriter born in New York, raised in Colorado, and settled in Nashville. Peters has composed hits for Etta James, Neil Diamond and Bryan Adams amongst others, and has been releasing her own solo work for twenty years. She was inducted into the Nashville Songwriters Hall of Fame in 2014, ahead of her latest release Blackbirds released earlier this year.

Song Lyric
Degree of Difficulty: 3.6
Clue: 'Hanks for the memory....'
'So receive me brother with your faithless kiss'
Name the title and the artist of this song.

Iain Anderson Show on Facebook