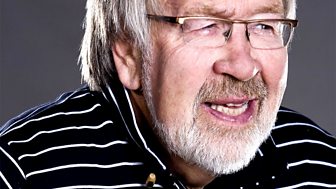 Iain Anderson
End the day in the company of the song writing masters of country, folk, blues, soul and rock'n'roll
Archive sessions and interviews from artists appearing live in Scotland this month.
Album of The Week
The Elizabethan Session  (self titled)
A stellar cast of folk musicians re-imagine the music of a bygone era in fine style. Major contributors include Martin Simpson, Jim Moray, Bella Hardy and a host of others. Elegantly arranged and performed.
Songwriters of the Week
Calum and Rory Macdonald
 In the aftermath of the Scottish referendum, we present the songs of two enduring Scottish songwriters whose work with Runrig and other projects will leave a legacy for future generations.
Archive Album of the Week
Mary Chapin Carpenter  'The Calling'
Her 9th studio album, released in 2007, The Calling is a masterclass in passionate, reflective songwriting, rooted in the rolling landscape of the Blue Ridge mountains.
Song Lyric of the Week
Rating: 5.4  /  Clue:  A seed of doubt
 "Is that all there is?"
Who sang these sceptical lyrics?
Iain Anderson Show on Facebook