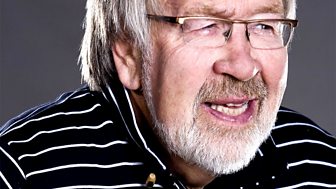 Iain Anderson
End the day in the company of the song writing masters of country, folk, blues, soul and rock'n'roll
Album of The Week
Mark Knopfler - Tracker
The eighth solo album from Glasgow born Mark Knopfler and including in the band some of Scotland's top traditional musicians - Phil Cunningham, John McCusker and Michael McGoldrick. It is released on Monday the 16th March.
Songwriter of the Week
A Grammy Award winning songwriter with 26 albums to his credit.  Probably his most famous song is 'Dead Skunk'.
Archive Album of the Week
Melanie - Candles in the Rain
Released in 1970 and re-released last month. It contains 'Ruby Tuesday', 'What Have They Done to my Song Ma' and the title track 'Lay Down (Candles in the Rain)'
Song Lyric of the Week
5.0  
Clue: That's where the heart is
 "I'll give you jewellery and money too
That ain't all, that ain't all I'll do for you"
 Who wrote this song?
Iain Anderson Show on Facebook