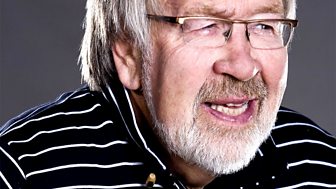 Iain Anderson
End the day in the company of the song writing masters of country, folk, blues, soul and rock'n'roll
Featured Album
Kim Edgar - Stories Untold
Released on the 19th July 'Stories Untold' is the 3rd studio album from the Edinburgh singer/songwriter Kim Edgar. It contains 12 tracks mostly written or co-written by Kim herself.
Featured Archive Album
Dave Burland - His Master's Choice: The Songs of Richard Thompson
Released in 1994 this is a compilation of 14 Richard Thompson songs performed by the English folk singer Dave Burland along with Christine Collister, Clive Greyson, Simon Care, Dave Hassel, Dave Lynane, Julie Matthews, Pat Shaw and Richard Thompson.

Featured Songwriter
Dan Bern
American singer/songwriter from Mount Vernon, Iowa whose style has been compared to that of Woody Guthrie, Bruce Springsteen, Bob Dylan and Elvis Costello.
Song Lyric of the Week
Degree of Difficulty 5.0 Clue: it's a mystery

"This could be our last goodnight together
We may never pass this way again"

These are the opening lines to which song?

Iain Anderson Show on Facebook