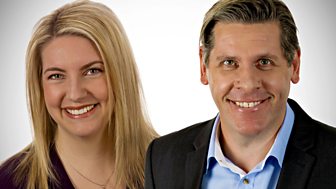 5 live Drive
5 live's drive programme with a round-up of the day's top news and sport, plus interviews with the people at the centre of the stories
Beaky broke his beak after growing too big inside his egg.

Great-great grandmother, Doris Long, lowered herself down Portsmouth's Spinnaker Tower.

He presented Drive for 16 years. It wasn't all serious and it didn't always go to plan...

Peter heads back to Essex where he began his career for 5 live's Homecoming series.
5 live Energy Day highlights