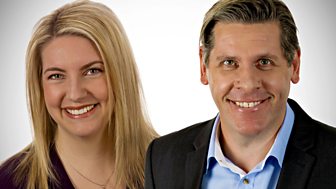 5 live Drive
5 live's drive programme with a round-up of the day's top news and sport, plus interviews with the people at the centre of the stories.
He presented Drive for 16 years. It wasn't all serious and it didn't always go to plan...

Teen says that Malala is just an "ordinary girl trying to get her voice across".

A rescue worker explains how a shelter dog cheated death by survivng a lethal injection.

Football League chairman will lead review into under-representation of minority managers.

A few famous faces read Peter Allen some farewell odes as he leaves 5 live's Drive.

Peter heads back to Essex where he began his career for 5 live's Homecoming series.
5 live Energy Day highlights