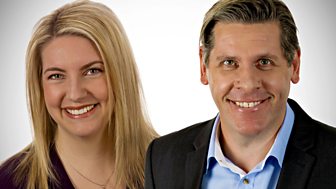 5 live Drive
5 live's drive programme with a round-up of the day's top news and sport, plus interviews with the people at the centre of the stories
Find out how you can take part in our coverage of the 2015 General Election.

Thomas Fielding, 9, reads the letter he sent to Bolton to apply for the manager's job.

Two students who wrote a poem complaining to Tesco received a reply - in verse.

Loretta Smith says she did what she "thought was right" by giving her burglar £20.

He presented Drive for 16 years. It wasn't all serious and it didn't always go to plan...

A few famous faces read Peter Allen some farewell odes as he leaves 5 live's Drive.

Peter heads back to Essex where he began his career for 5 live's Homecoming series.
5 live Energy Day highlights