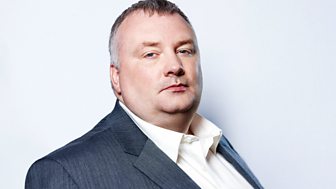 Stephen Nolan
Fierce topical debate, direct from Manchester
Comic Ted Robbins tells of the moment his heart stopped beating while performing on stage

Status Quo legend John 'Rhino' Edwards reveals the secrets of the band's success.

'Caller Tim in Bath says he's 'fed up at the amount of stick teachers get'

Steph Hirst: everyone has been 'supportive' since she came out as transgender in October.

East 17's Tony Mortimer tells the story of behind the song.