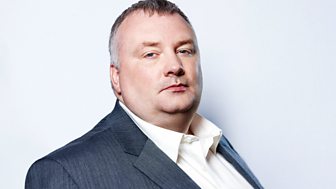 Stephen Nolan
Fierce topical debate, direct from Manchester
Steph Hirst: everyone has been 'supportive' since she came out as transgender in October.

Lizard Squad say there is no "King Lizard" who decides which companies get hacked.

East 17's Tony Mortimer tells the story of behind the song.

Barry Manilow say he began making demands like a "brat" after becoming famous.

Radio presenter Simon Hirst is changing gender in order to live life as a woman.