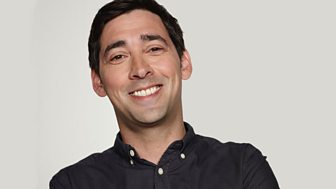 Fighting Talk
A hilarious look at the volatile world of sport where guests compete for points with their sporting punditry. Informed comments are rewarded but witless outbursts are penalised.
Bob Mills said Plymouth Argyle are one of the best sides he's seen in the last 10 years.

John Amaechi describes the most unfriendly game he ever took part in.

Our Fighting Talk panel get their own walk-on music ahead of a darts special.

Colin Murray returns to the Fighting Talk hot seat from Saturday 17 September.

Fighting Talk takes on tennis and the Women's Football Super League.