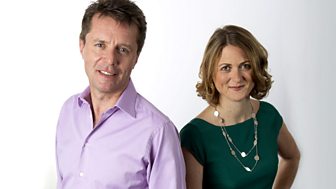 5 live Breakfast
5 live's breakfast programme with news, sport, weather and money reports
Kate Allatt became 'locked-in' after suffering a stroke.

Worn-out jeweller's carpet worth thousands after collecting precious dust for 15 years.

UKIP's leader has not spoken to party donor who made controversial Hillsborough comments.

The mother and father of three died within five days of each other.

Josie and Ruby Connar completed their different life-saving treatments on the same day

Friends for 31 years, Conservative leader of Kirklees Council talks about Jo Cox.
Chowdhury Mueen Udin – Apology
During the BBC Radio 5 live Breakfast programme on 25 August 2016, in an interview with Omer el-Hamdoon, Deputy Secretary General of the Muslim Council of Britain, we suggested that Chowdhury Mueen-Uddin had called for the lynching of Salman Rushdie. The BBC has been asked by Mr Mueen-Uddin to make clear, and it accepts, that while like many Muslims he found the Satanic Verses highly offensive to Muslims and their faith, at no stage did he advocate for or campaign for Mr Rushdie to be lynched or in any way harmed. The BBC apologises to Mr Mueen-Uddin for the distress and damage this statement caused him.