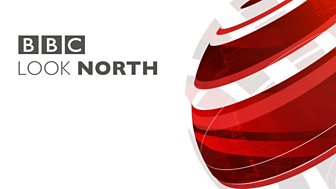 Look North (North East and Cumbria)
The latest news, sport and weather for the North East and Cumbria.
Look North Weather Pictures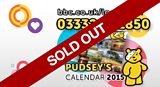 The 2015 weather calendar is SOLD OUT. Thanks to all who purchased copies.
All profits donated to BBC Children in Need fund.
If you have a photograph that you think represents the current month's weather here in the North East & Cumbria, we'd love to see it.
Pictures can be e mailed to looknorthweather@bbc.co.uk.
Or posted to:
Look North Weather Pictures
BBC Broadcasting Centre
Barrack Road
Newcastle
NE99 2NE
Please include the name, address and contact telephone number of the photographer, the location of the photo and any other relevant information.
The photos should be in landscape format and, if emailing, should be attached as jpeg files.
The BBC e mail system has a 10MB email file size limit, so images may need to be reduced for sending. Let us know also if there is a higher resolution version of the image available (should it be selected).
You can send more than one photo, but please be selective and send us your favourites. We show some of the images on Look North and on our online gallery pages. 
Each photo is also considered for our Look North Weather Picture Competition. A monthly shortlist is compiled by our team which is then shown to a guest judge or judges.
They then select the picture for the month and the decision is shown on Look North.
The 12 selected pictures make up the Look North Weather Calendar which is sold with all profits going to BBC Children in Need.
(In order to get the calendar printed in time, we delve into the previous year's photo archive to find our October, November and December winning pictures.)
In submitting your picture you grant the BBC publishing rights.
Carol Malia
Carol is the presenter of the BBC's nightly news programme in the North East and Cumbria.
Jeff Brown
Jeff joined Look North as the programme's main sports presenter in 2003. 
He had been with Tyne Tees TV for the previous six-and-a-half years, sitting alongside one of his heroes - legendary anchorman Mike Neville - to co-present North East Tonight.
Paul Mooney
Paul is Weather Team Leader for the BBC in the North East and Cumbria and had 17 years service with the Met Office prior to joining the BBC. 
He loves his job, because no two days are ever the same. When he arrives for work he has no idea if he will end up in the studio that evening, or, be delivering the forecast from a jet ski race at the Tees Barrage, a Roman re-enactment on Hadrian's Wall or from a rowing boat in the middle of Cumbria's Talking Tarn. 
And, in case you wondered, it's a Clydebank accent.
Hannah Bayman
Hannah grew up in the North East and worked for the BBC all over the country, before she was asked to join the team back home at BBC Look North. 
She has a degree in Journalism from City University in London and undergraduate qualifications in meteorology, planetary science and astronomy. As well as presenting the weather, Hannah films and edits news reports for Look North and regularly presents the 8pm news bulletin. 
When not at work she enjoys star-gazing, running and eating fruit dipped in white chocolate. Hannah says: "Live television is great fun. I love doing outside broadcasts in wild weather – it's exhilarating."