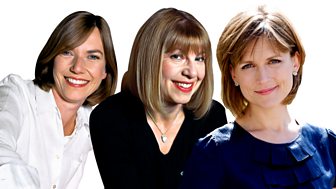 Afternoon on 3
Afternoon broadcast, featuring music programmes and concerts
21st - 25th July
This week there is another chance to hear selected concerts from the first week of the BBC Proms 2014.
Highlights include Julia Fischer and the Tonhalle Orchestra Zurich; The China Philharmonic Orchestra, The BBC Sports Prom & the LSO with Barry Douglas. 
This week's music will include Janacek, Brahms, Shostakovich, Bartók, Elgar, Qigang Chen and a world premiere by the late John Tavener.