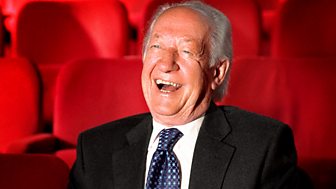 Sounds of the 60s
The very best of music from the 1960s, including the hits, rarities, EP and LP tracks and the stories behind the songs
Bob Stanley on how P.P. Arnold became a northern soul star in her own right

From Little Richard to The Big O and more – the stories behind this week's playlist

Listen to a collection of interviews with some of the biggest stars of the 60s.
Looking For Tracklistings / Music Played?
Details of music played on every edition of Sounds of the '60s is now available after the end of each show on its individual episode page.
Just click through to
Episodes
and you'll find links to the pages for each show, where full details of the music played can be found.
All of our tracklistings are linked to the BBC music artists database, which means that clicking on an artist name in the tracklisting will bring up a BBC artist profile page with additional information including biographies, discographies, BBC reviews and a list of which BBC programmes play those artists the most.