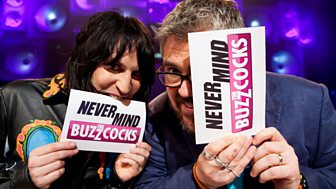 Never Mind the Buzzcocks
Irreverent pop quiz, with guest competitors and regular captains from the worlds of music, TV and comedy lining up in two teams
On iPlayer
This programme is not currently available on BBC iPlayer
On TV
There are no upcoming broadcasts of this programme
Last on
Sun 18 Jan 2015 22:30
BBC Two
What a Load of Buzzcocks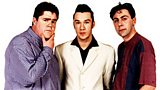 A romp through key years of Never Mind The Buzzcocks' 17-year run, combining the most engaging music news stories with a raft of Buzzcocks' memorable moments.
Online Exclusive: The Sixties To The Noughties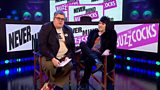 In this exclusive online only episode of Buzzcocks Question Time, the boys battle through the decades defining their best bands ever.
Dream Hosts and ID Parades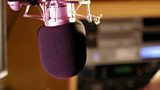 The BBC College of Production put Buzzcocks's Dave Morley and James Longman on the spot in this audio download. Find out how they put the show together, who their dream guest hosts would be, and who they would pretend to be in the ID parade...
What's worrying Rhod Gilbert?