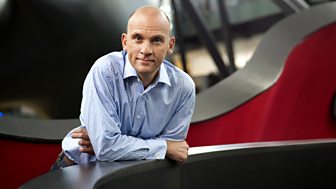 Jazz on 3
From free jazz to fusion, post-bop to electronica – Jazz on 3 celebrates the music as a living and developing art form, with exclusive concert recordings and in-depth features
About Jazz on 3
Jazz on 3 is BBC Radio 3's contemporary jazz show, broadcast every Monday from 23.00-00.30.

Jez Nelson presents the pick of today's jazz recorded live in concert, talks to the leading players, reviews new releases, and revisits the tradition through in-depth features. From week to week you can hear free jazz to fusion, post-bop to electronica. Above all Jazz on 3 celebrates the music as a living and developing art form.
BBC Introducing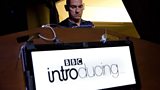 Do you want to get your music played on Jazz on 3? 
Artists and bands who are unsigned, undiscovered or under the radar can submit demos or CD tracks via the BBC Introducing Uploader.

Jez regularly plays tracks he receives from BBC Introducing on the programme, and there are occasional performance opportunities too, with sets by selected Introducing bands recorded and broadcast on Jazz on 3.

To get involved, go to bbc.co.uk/introducing and choose the Jazz on 3 option when you register your profile.
To hear clips of BBC Introducing artists played on Jazz on 3 click here.