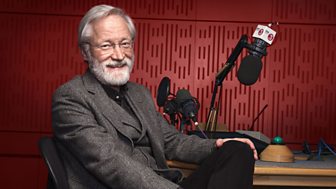 Composer of the Week
Long-running series taking a composer as its subject for one or more programmes and exploring their life and work.
The programme was first heard in 1943. Read a blog post by producer Chris Taylor

Donald and Sandra Tuppen, Curator of Music Manuscripts at BL, view letters from Dvorak.
Forthcoming composers
Week Beginning:
04.05.15<?xml:namespace prefix = o ns = "urn:schemas-microsoft-com:office:office" />
MOZART
11.05.15
WIDOR
18.05.15
SCHUTZ
25.05.15
Grażyna Bacewicz
01.06.15
Kodaly
Previous composers are listed here
Composer of the Week at 70