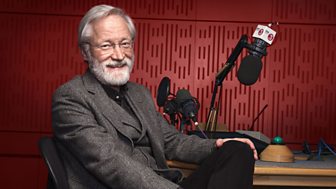 Composer of the Week
Long-running series taking a composer as its subject for one or more programmes and exploring their life and work.
On radio
Tomorrow 03:00
BBC Radio 6 Music
All upcoming (20 new)
The programme was first heard in 1943. Read a blog post by producer Chris Taylor

Donald and Sandra Tuppen, Curator of Music Manuscripts at BL, view letters from Dvorak.
Composer of the Week at 70