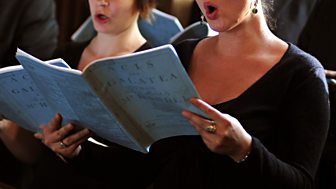 The Choir
Exploring all things choral, with performances and special features with presenter Sara Mohr-Pietsch.
Meet My Choir
Every week, at around 4.30pm, we are handing the airwaves over to you, the choristers of Great Britain.
In our new 'Meet my Choir' feature, we want you hear all about you and about your choir.  What inspires you to sing?  And what makes your choral comrades special?  If there's something you're simply bursting to tell us about your local group, why not make us a recording, and we'll do the rest! 
To take part, contact us for a factsheet at thechoir@bbc.co.uk
Free tickets to The Choir programme's show at Sage Gateshead on Sunday 2 November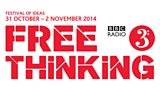 Free tickets are available now for the recording of a special edition of The Choir on Sunday 2 November 2014 at 11:30am, at the Free Thinking festival. Presenter Adam Tomlinson will be exploring the choral scene in the North East and presenting some of the best ensembles.
Join him for on-stage performances of the University College Chapel Choir of Durham University, the Newcastle upon Tyne Bach Choir former Choir of the Year category finalists, Tees Valley Youth Choir, and acapella group Enkelit who specialise in contemporary Finnish music.
Free tickets are available from Sage Gateshead box office on 0191 4434661 or online at http://www.sagegateshead.com/event/the-choir34153/
The recording will be broadcast at 4pm the same day.
More information on the Free Thinking Festival can be found at bbc.co.uk/freethinking