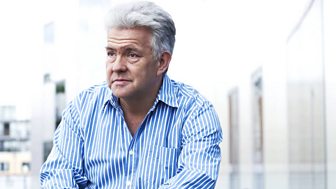 The Verb
Radio 3's cabaret of the word, featuring the best poetry, new writing and performance
The Verb at Cardiff Singer 2015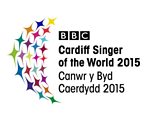 Be in the Audience!
The Verb is part of BBC Radio 3's residency at Cardiff Singer 2015.
Join us for a special recording of the programme at the Richard Burton Theatre at the Royal Welsh College of Music & Drama on Friday 19th June.
Our guests include the composer and sound artist Gerry Diver, the poet Rachael Boast, and singer and harpist Gwenan Gibbard.
Tickets are available here
Proms Poetry Competition 2015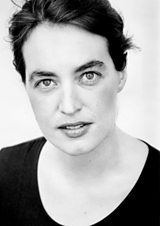 The Proms Poetry Competition 2015 is now open
We'd like you to write a poem inspired by a piece of music played at this year's proms. There are two categories, 12 -18 and 19 and over. The winners will be invited along to a Proms Plus event in London on September 8th. The closing date for entries is 14th August.
Full details on how to enter and terms and conditions
.
The Proms Poetry Competition 2014 Winners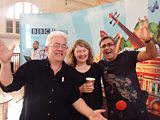 Congratulations to the winners of the 2014 Proms Poetry Competition.
The winner of the adult category was Sue Leigh and her poem was inspired by Peter Maxwell Davies' Ebb of Winter.
Ebb of Winter
 
(after Peter Maxwell Davies)
I would write in sea runes
on shellsand
between the tidelines
it should be heard
through sea-spray and haar
lit by the pale gong of the sun
a falling sound
like keening from the burial mound
at Meur
the call of the curlew
fragments of a folksong
the wind's coda
And the winner of the 12-18 category was Jade Cuttle.
The Art of Splinters

Bach, St John Passion at Royal Albert Hall
The stage is a show of splinters, shadows split and splay at the violin's bow,
stabbing in swords and swoops, the heart begins to bleed at its blow.
Simon Peter struck the High Priest's servant with a sword, cutting off his right ear.

The ear crawls into its shell, sheltered from the spit and spray of the storm,
thundering in tenor and tone, the heart is tossed by these tides then torn.

Spat upon, scourged and streaked with blood, His back resembles heavenly skies.

The sunlight snags on a branch, sky is stripped to the spine and ripped in rage,
beating in blades and blasts, the heart bursts the banks of its cage.
From the thorns that pierce Him bloom sweet fruit and heavenly flowers.

The flower rips out its roots, spitting its seeds leaves flit and flail in fright,
flinging in fists and furls, the heart bursts into bloom at its bite.
He bowed his head and died,
                                               pinned at the palm by the sharp kiss of splinters.