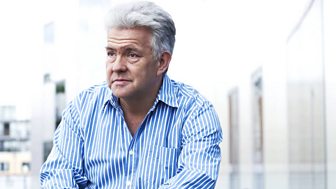 The Verb
Radio 3's cabaret of the word, featuring the best poetry, new writing and performance
Verb New Voices is Back!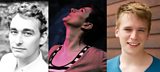 Would you like to hear your work on the Verb? Verb New Voices 3 is looking for four artists based in the North of England. Arts Council England in partnership with the BBC and arts organisations across the North will support the Verb New Voices to create a new work for broadcast on The Verb. For full details on the scheme, and how to apply, please visit the New Writing North website
here
The Verb New Voices 2014 on their experience:
Louise Fazackerley
National coverage, priceless access to BBC Radio contacts and  and the luxury of writing the spoken word show I always wanted to write.  It was interesting to explore the different processes and challenges involved in writing and performing for theatre and then writing and performing for radio.
The Verb new Voices scheme opened up more opportunities for me than I'd otherwise have hoped for in a decade. It pushed my writing in new directions and allowed me the time and space to start building a career.
'All three of us have further to climb, more to achieve, brighter lights to stand under. And thanks to the Verb New Voices project, we have skills, contacts and the confidence to do it.'
The Proms Poetry Competition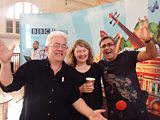 Congratulations to the winners of this year's Prom Poetry Competition.
The winner of the adult category was Sue Leigh and her poem was inspired by Peter Maxwell Davies' Ebb of Winter.
Ebb of Winter
 
(after Peter Maxwell Davies)
I would write in sea runes
on shellsand
between the tidelines
it should be heard
through sea-spray and haar
lit by the pale gong of the sun
a falling sound
like keening from the burial mound
at Meur
the call of the curlew
fragments of a folksong
the wind's coda
And the winner of the 12-18 category was Jade Cuttle.
The Art of Splinters

Bach, St John Passion at Royal Albert Hall
The stage is a show of splinters, shadows split and splay at the violin's bow,
stabbing in swords and swoops, the heart begins to bleed at its blow.
Simon Peter struck the High Priest's servant with a sword, cutting off his right ear.

The ear crawls into its shell, sheltered from the spit and spray of the storm,
thundering in tenor and tone, the heart is tossed by these tides then torn.

Spat upon, scourged and streaked with blood, His back resembles heavenly skies.

The sunlight snags on a branch, sky is stripped to the spine and ripped in rage,
beating in blades and blasts, the heart bursts the banks of its cage.
From the thorns that pierce Him bloom sweet fruit and heavenly flowers.

The flower rips out its roots, spitting its seeds leaves flit and flail in fright,
flinging in fists and furls, the heart bursts into bloom at its bite.
He bowed his head and died,
                                               pinned at the palm by the sharp kiss of splinters.