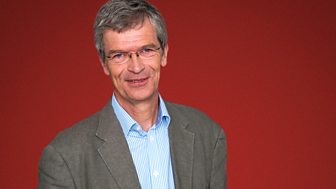 Jazz Record Requests
Jazz records from across the genre, played in special sequences to highlight the wonders of jazz history. All pieces have been specifically requested by Radio 3 listeners
Join audience members requesting jazz tracks, along with music from pianist Geoff Eales.
Looking For Tracklistings / Music Played?
Details of music played on every edition of Jazz Record Requests is now available after the end of each show on its individual episode page.

Just click through to Episodes and you'll find links to the pages for each show, where full details of the music played can be found.

All of our tracklistings are linked to the BBC music artists database, which means that clicking on an artist name in the tracklisting will bring up a BBC artist profile page with additional information including biographies, discographies, BBC reviews and a list of which BBC programmes play those artists the most.